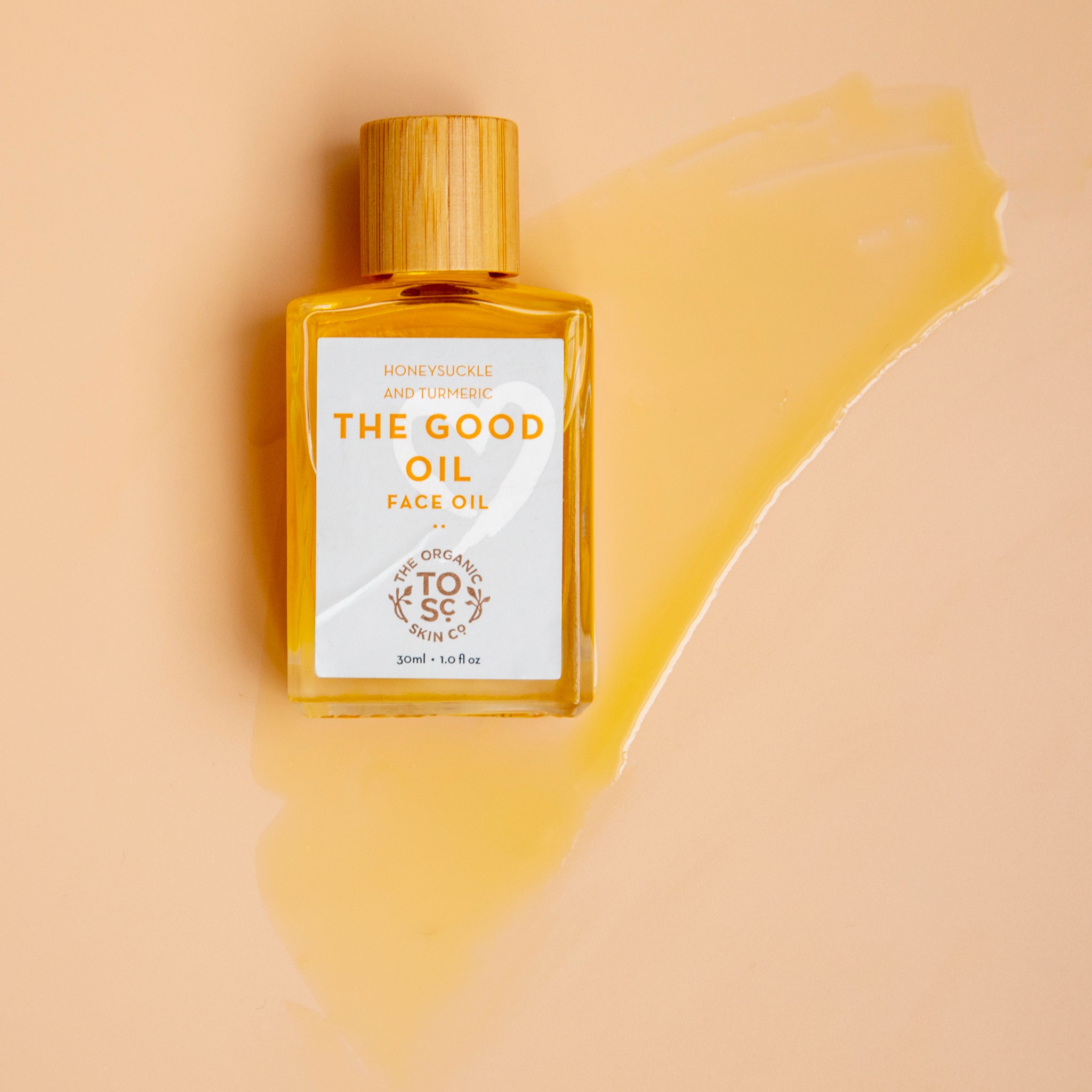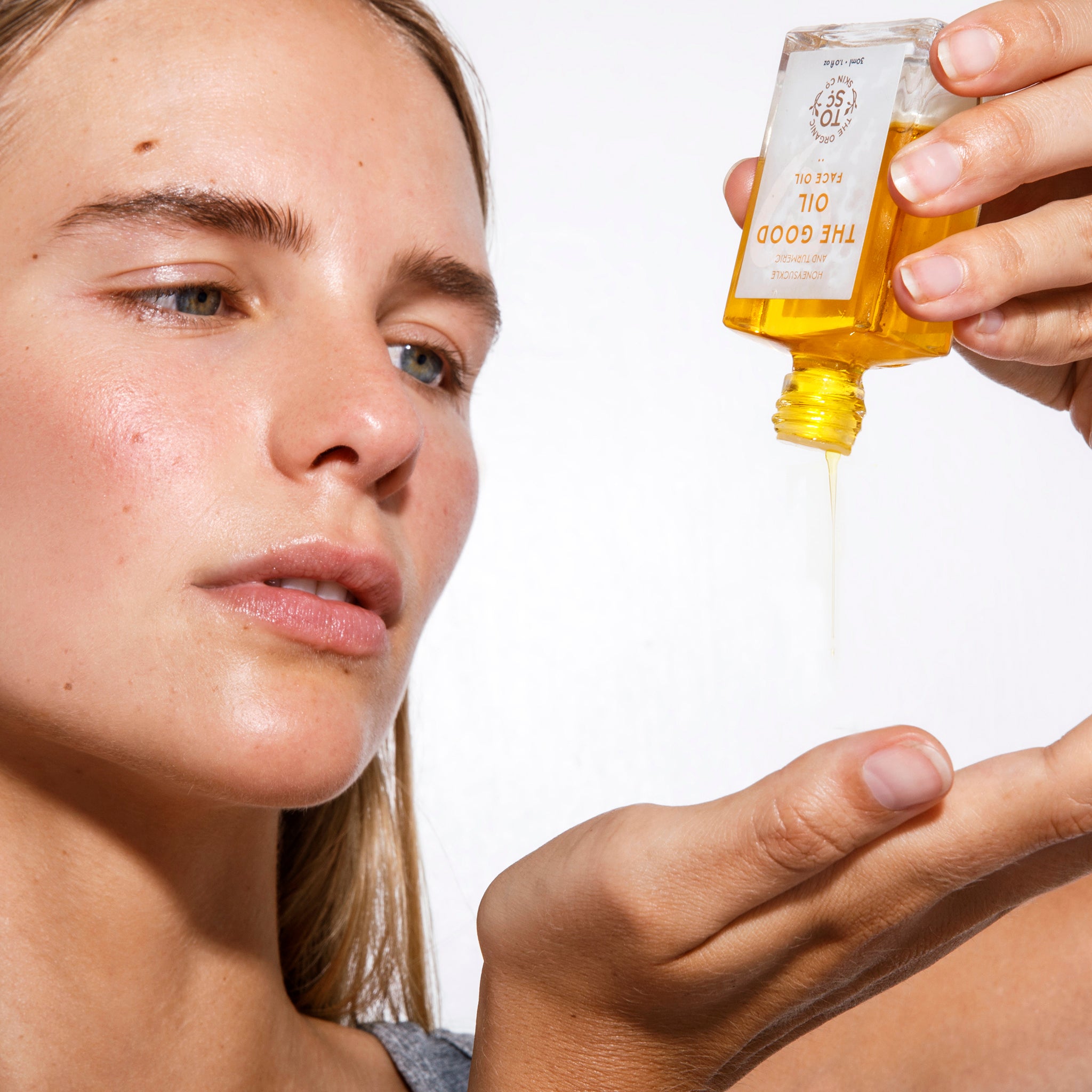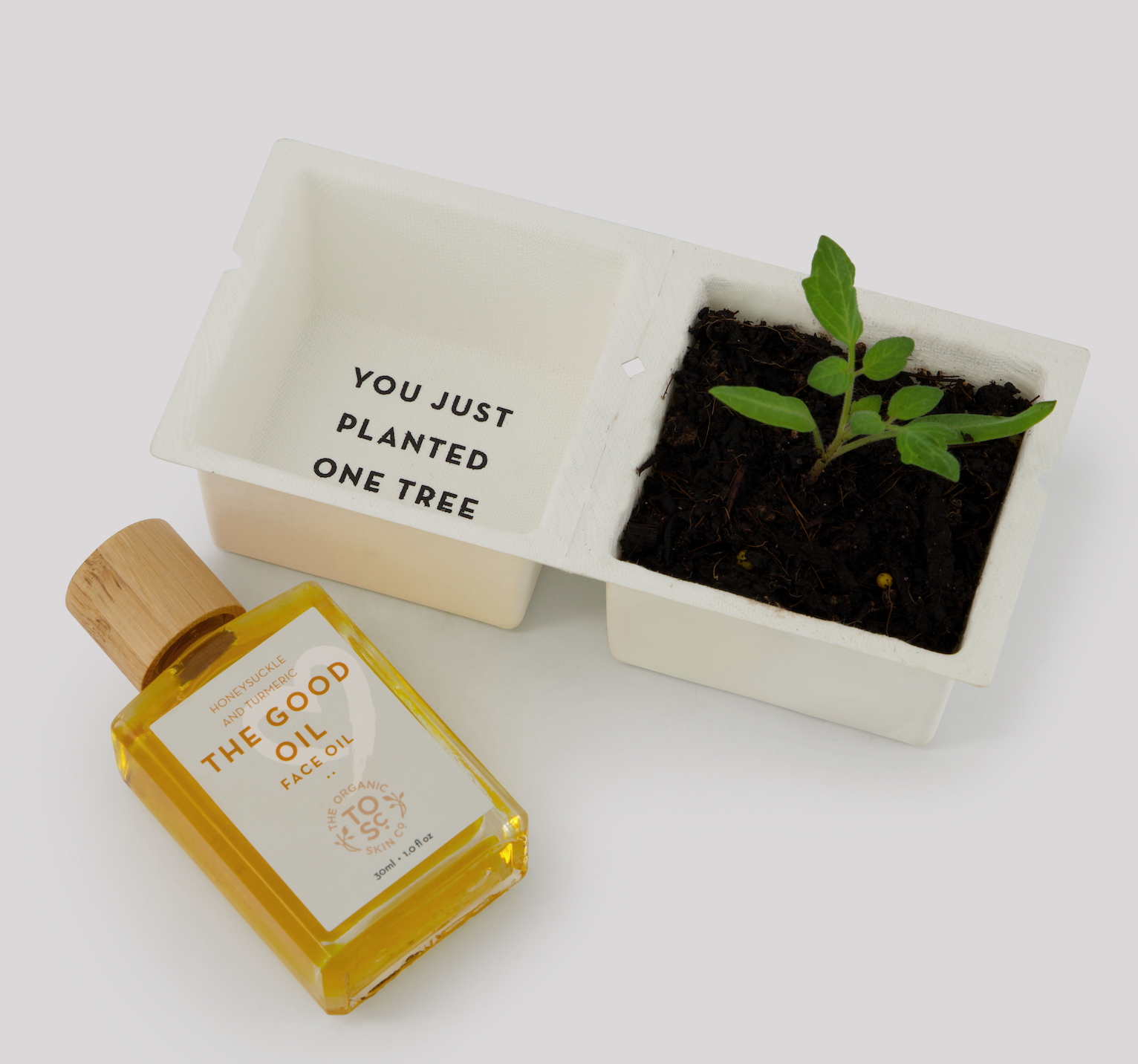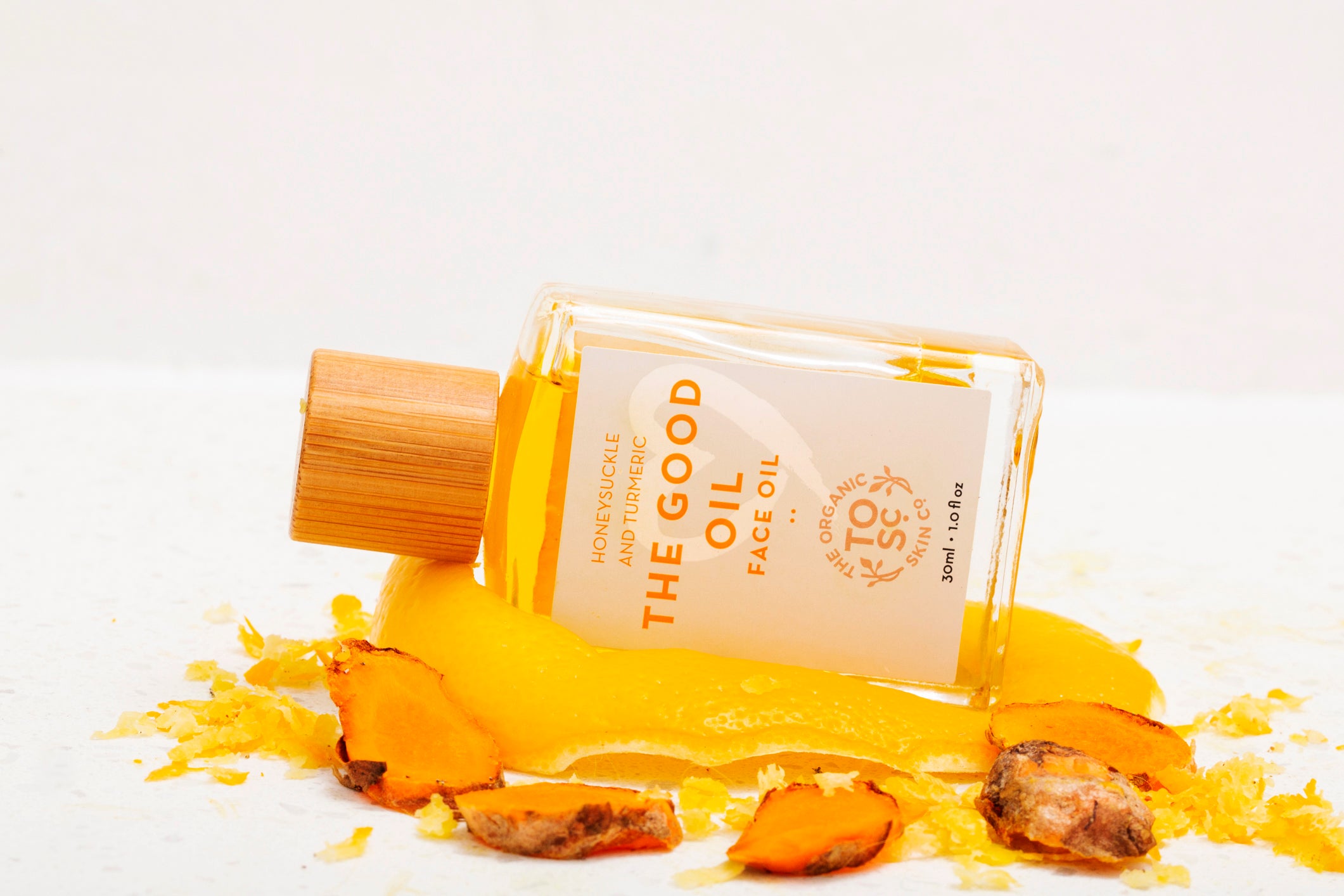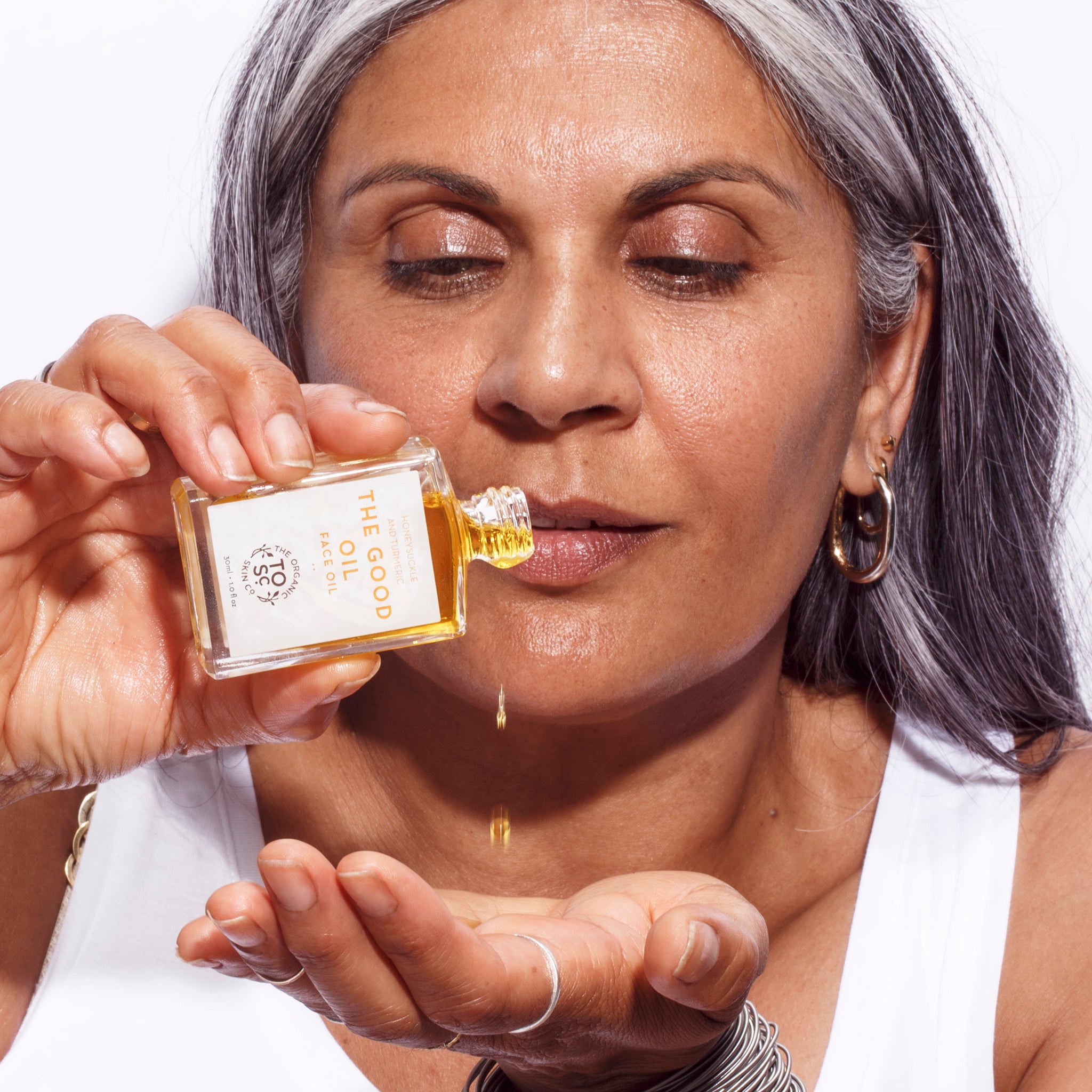 Honeysuckle and Turmeric Face Oil
Description
Short of treating it to a high-end spa, this gorgeous organic face oil is the best way we know to pamper your skin! Wonderfully aromatic (like a Thai garden in springtime), 'The Good Oil' is a multitasking wonder; a natural face oil not only helps to nurture and rejuvenate the skin, but also prep it for makeup and provide that finishing glow.
Product Details
Skin Type: For all skin types, including sensitive skin.
Look and Feel: Golden rain-drop, soft silk.
Scent: Honeysuckle in full-bloom.
Character: Glow getter.
Inspiration: "When you do things from your soul, you feel a river moving in you, a joy." ― Rumi
How to Use
Take 2-3 drops of the face oil, massage gently, and wait for your skin to send you a love letter.
Multi-Benefits:
Revolutionary science
Made with supercritical CO2 extraction technology | Purer, more whole, and more concentrated than conventional extracts, CO2 extracts are straight out wonderful for your skin!
A three-in-one marvel
A nourishing face oil, an aromatic pick-me-up, and the perfect prep for makeup.
pH balancing and calming
Helps calm the skin and maintain pH balance | calendula CO2, turmeric CO2, apricot seed oil, jojoba seed oil, almond seed oil.
Intensely hydrating face oil
Formulated to moisturize and soften the skin | jojoba seed oil, sunflower seed oil, almond seed oil, apricot seed oil, honeysuckle CO2.
Natural antioxidants to help guard against environmental stressors
Infused with natural antioxidants | helps guard the skin against external elements | turmeric CO2, calendula CO2, honeysuckle CO2, almond seed oil.
Uplifting, aromatic treat for the senses
Honeysuckle CO2, rosemary CO2, apricot oil.
Great for the planet as well as your skin
Next gen sustainable packaging | compostable eco-pulp box, 100% recyclable and upcyclable glass container, biodegradable bamboo lid.
Sustainable Packaging:
Compostable, Molded, Eco-Pulp Packaging
Made from wholly natural, easily collected materials | compostable within 90 days.
Recyclable Glass Container
100% recyclable and upcyclable.
Eco-Friendly Bamboo Cap
Bamboo is a fast-growing, easily renewable natural resource.
Recyclable PET Plastic Vad Enclosure
Recyclable PET plastic | supports circular sustainability.
Sustainability Tip #3
Rinse your recyclables before putting them in the trash. Too much left-over residue can attract vermin and recycling becomes much more expensive if extra resources are required to clean recyclables and remove pests.
Ingredients:
Key Ingredients
Turmeric CO2: Softens, soothes, and helps calm breakouts.
Calendula CO2: Helps calm sensitive or stressed skin.
Honeysuckle CO2: Age-managing; rich in vitamins and minerals.
Rosemary CO2: Helps smooth fine lines and slow signs of aging.
4 Replenishing Organic Oils: Jojoba Seed, Almond Seed, Apricot Seed, Sunflower Seed.
Full Ingredients List
Simmondsia chinensis (jojoba) seed oil*, caprylic/capric triglyceride, helianthus annuus (sunflower) seed oil*, prunus dulcis (almond) seed oil, prunus armeniaca (apricot) seed oil, calendula officinalis (calendula) flower extract*†, curcuma longa (turmeric) root extract*†, helianthus annuus (sunflower) seed oil*, rosmarinus officinalis (rosemary) extract†, lonicera caprifolium (honeysuckle) flower extract†.
* Organic Ingredient
† CO2 Supercritical Extract
72.2% Organic Ingredients