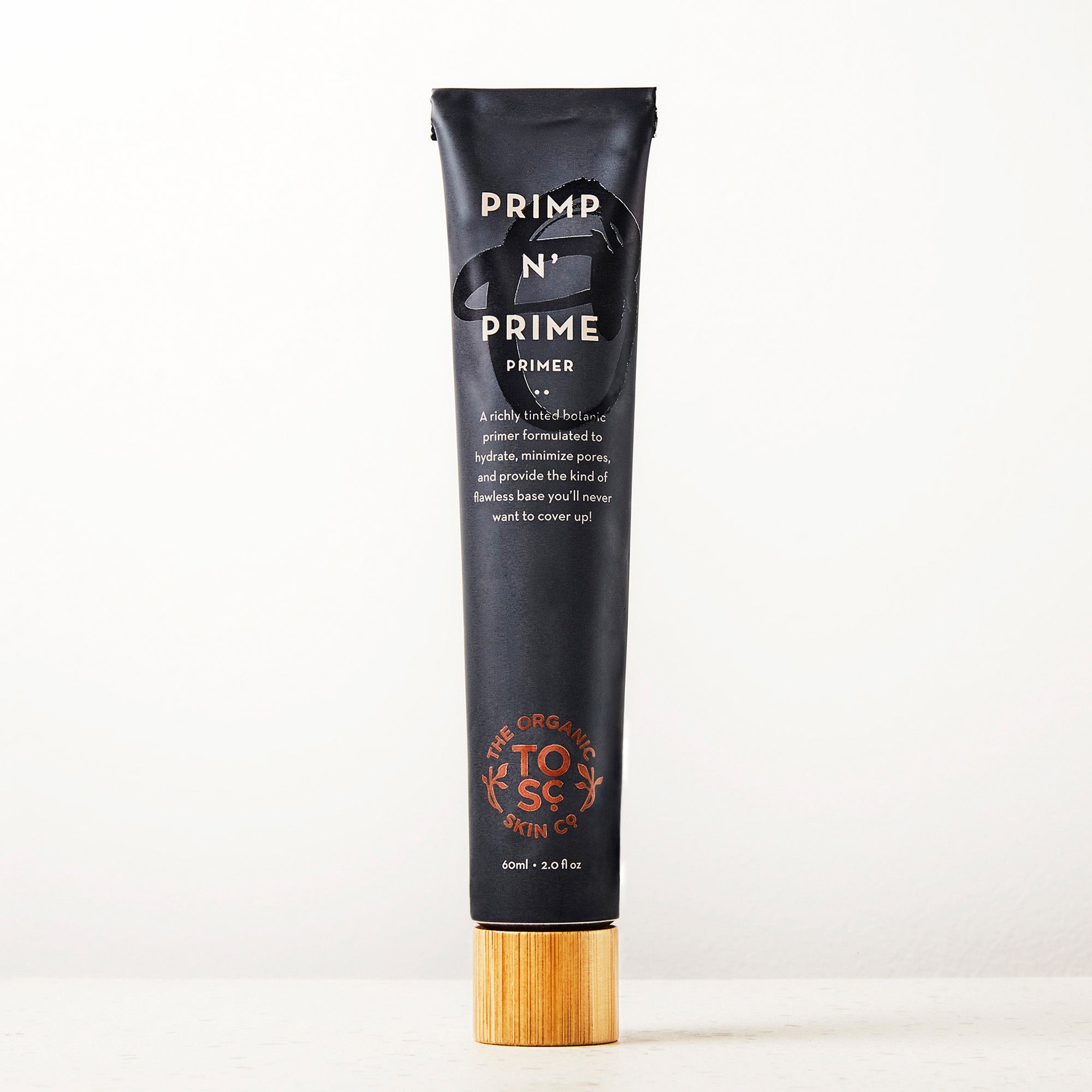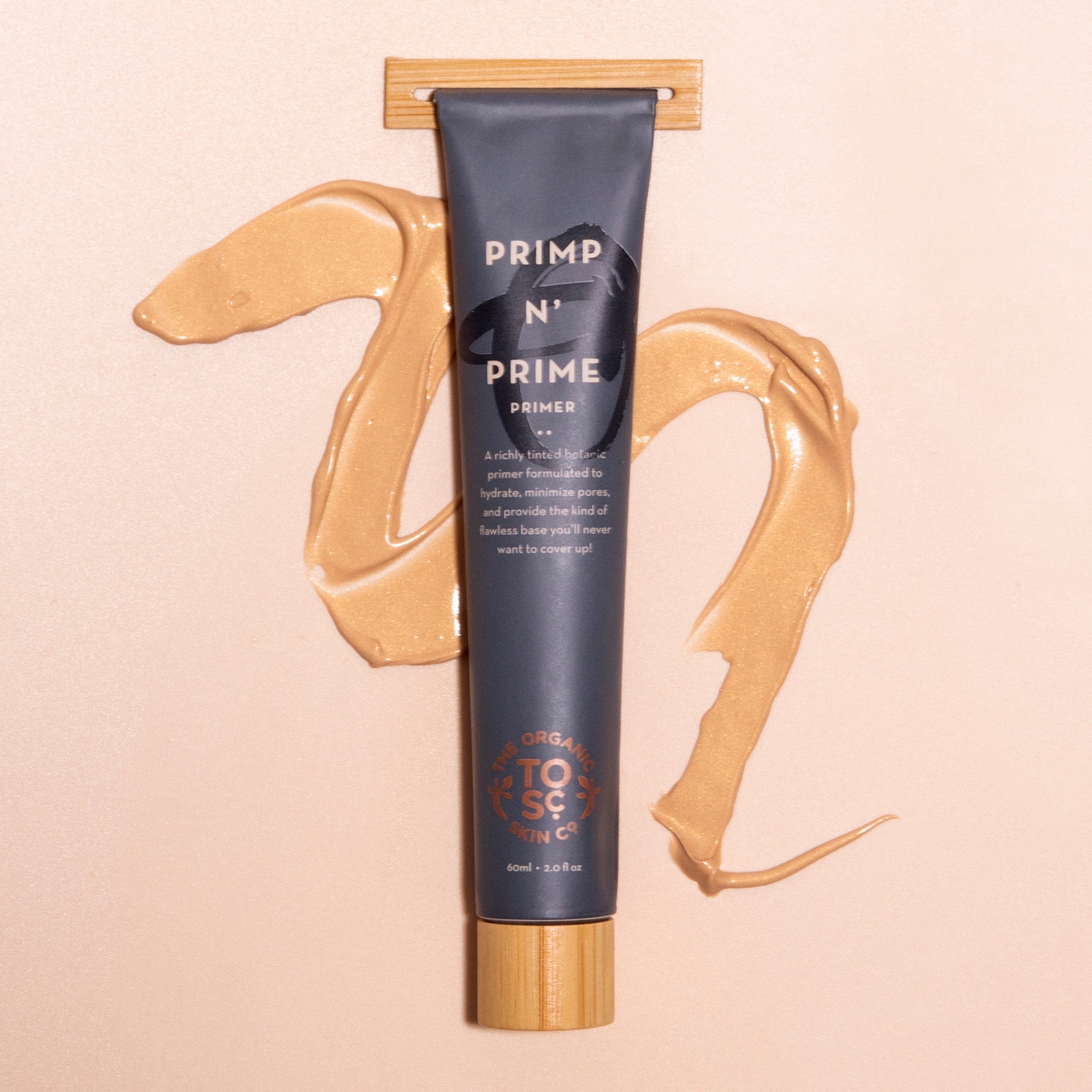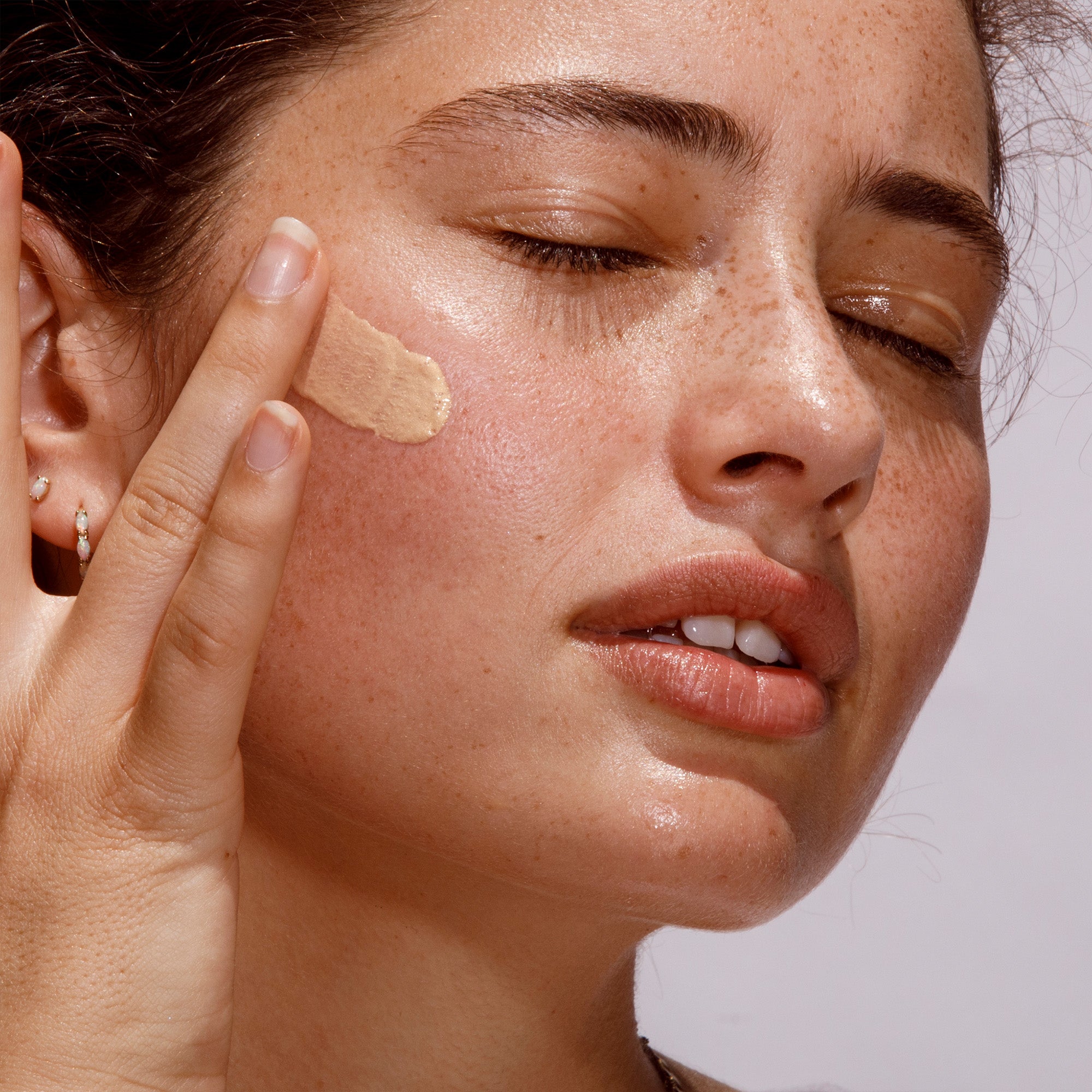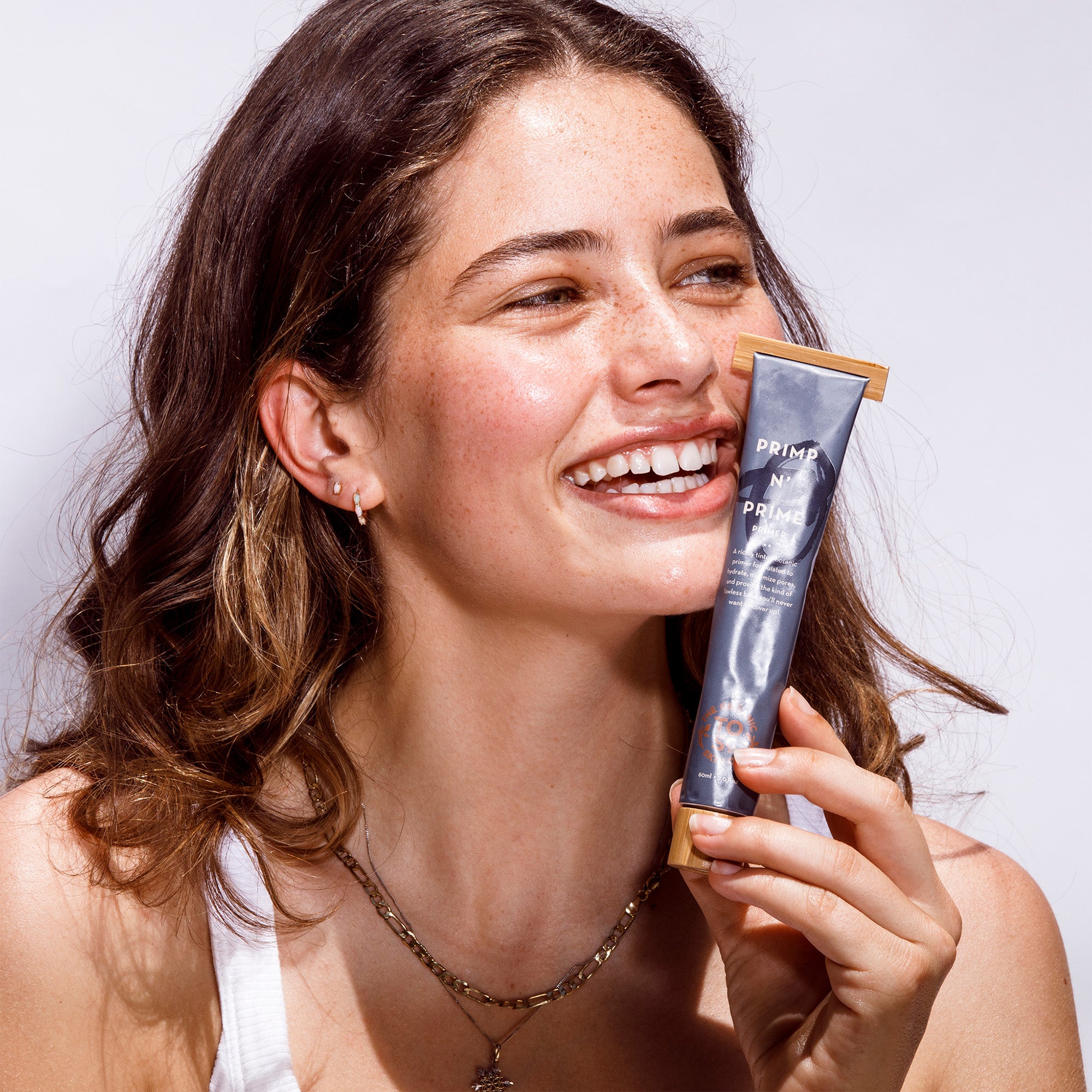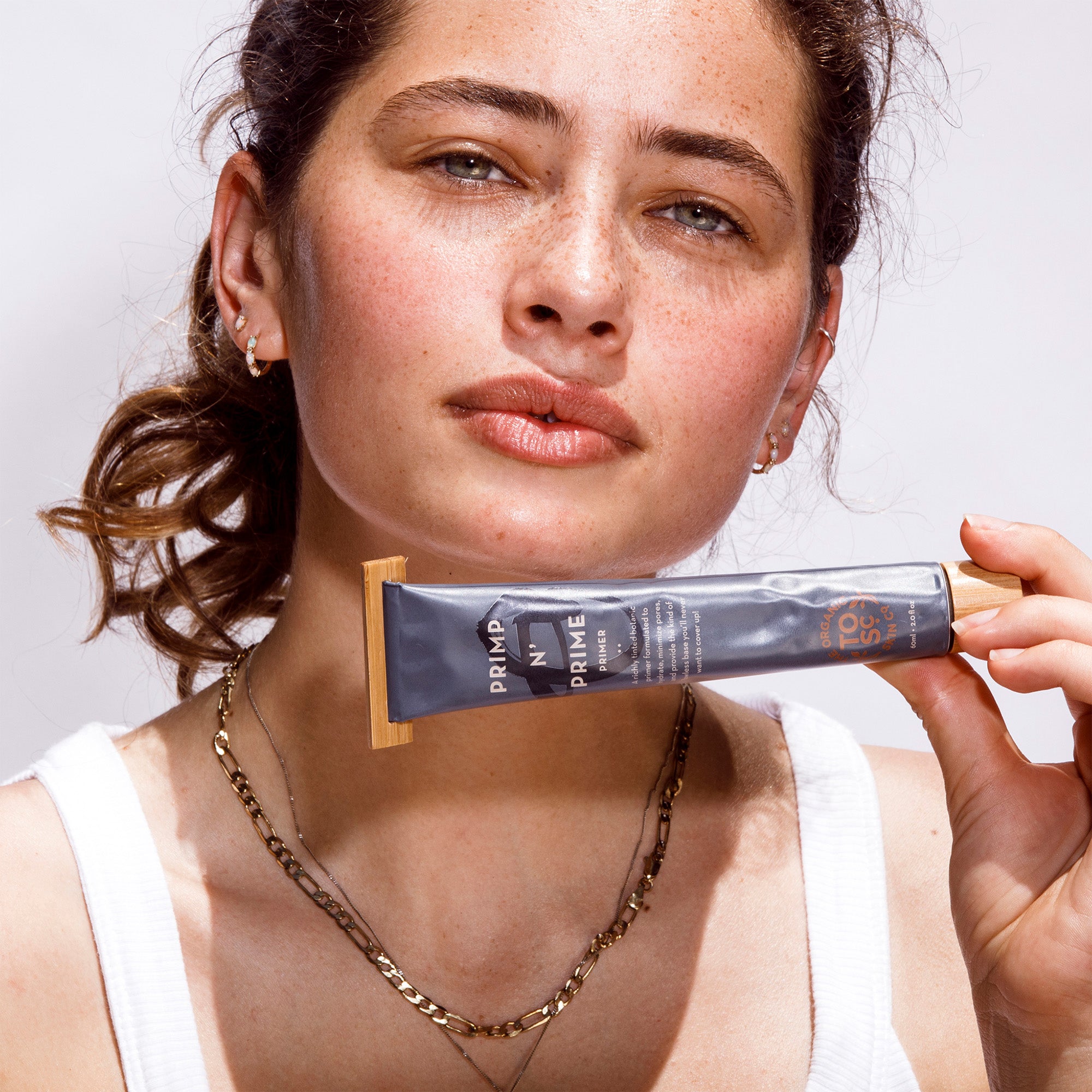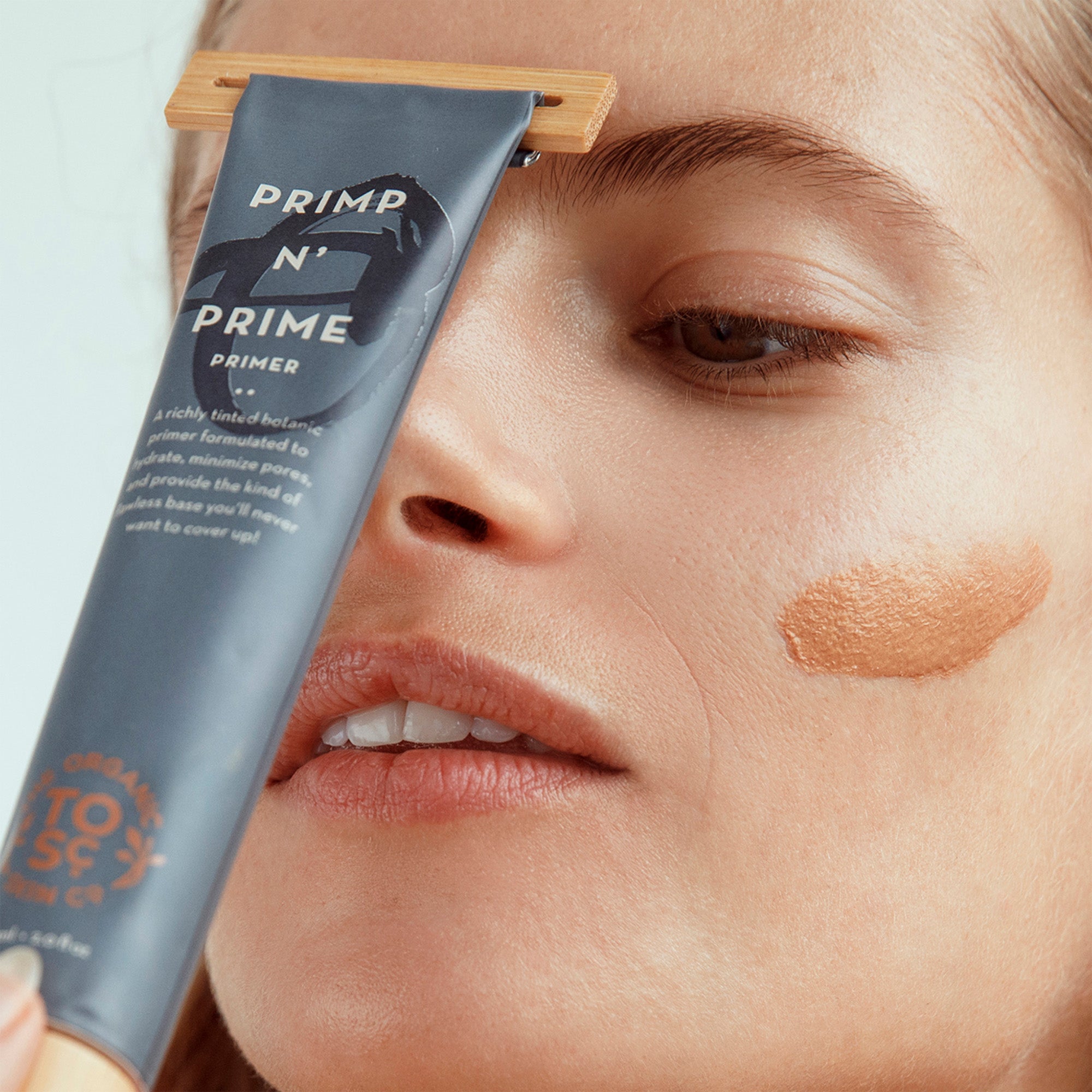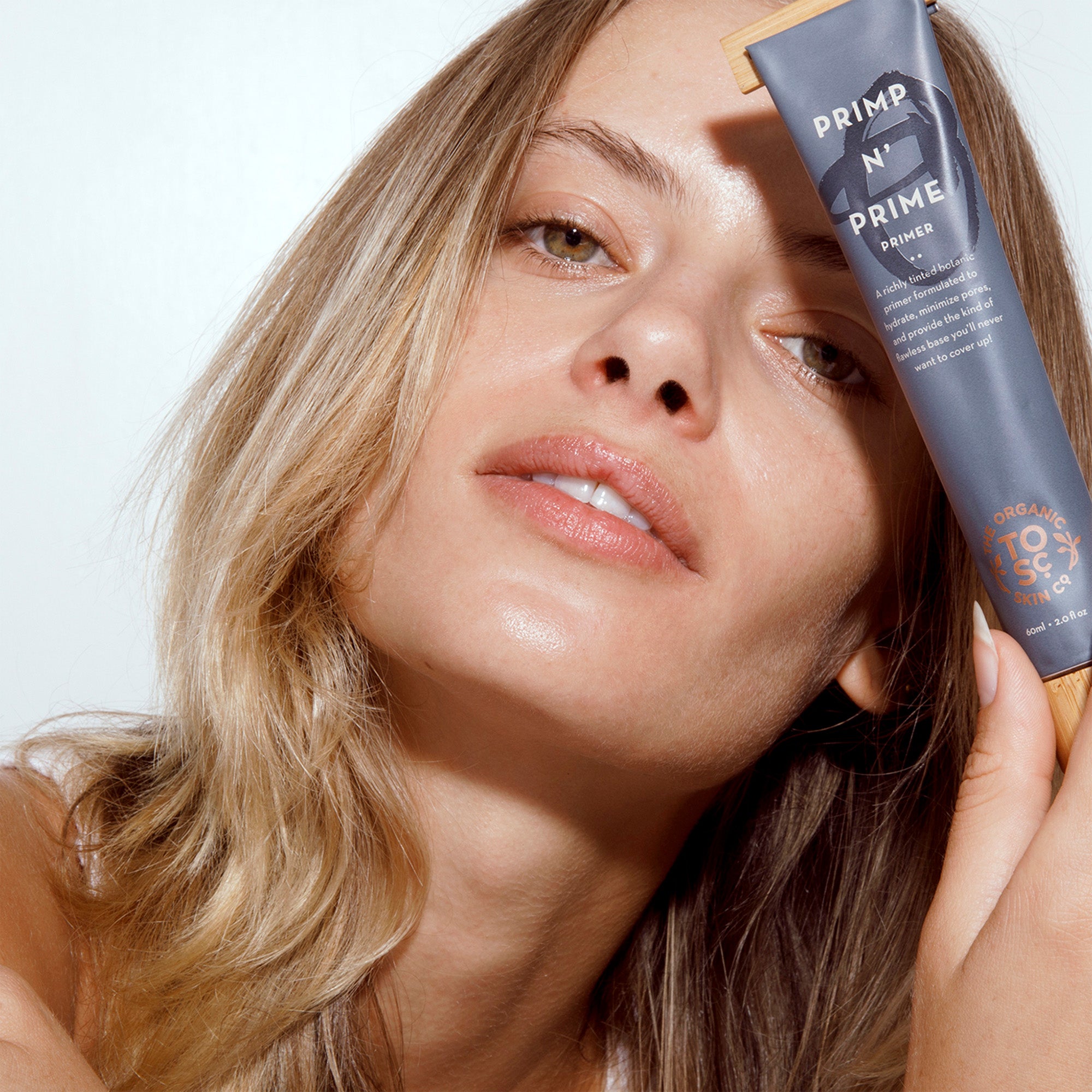 Makeup Primer and Tinted Moisturizer
Description
Rich in antioxidants and restorative oils, this is the best natural makeup primer we know for oily and dry skin types alike. Lightweight, available in two shades, and super easy to apply, it will help minimize pores and care for your skin, all while providing a flawless base. Alternatively, use it on its own as a tinted moisturizer for a subtle, natural glow. Primp. Prime. It's time to shine!
Product Details
Skin Type: For all skin types, including sensitive skin.
Look and Feel: Shimmering star, whipped cream.
Scent: Pomegranates and sweet orange peel.
Character: Prime mover.
Inspiration: "To begin, begin." ― William Wordsworth
How to Use
For skin as soft and smooth as midnight velvet, apply primer to face after cleaning and moisturizing. You can choose to fly solo with it or – if you're looking for the perfect partner in crime – wear it under foundation.
Multi-Benefits:
Revolutionary science
Made with supercritical CO2 extraction technology | Purer, more whole, and more concentrated than conventional extracts, CO2 extracts are straight out wonderful for your skin!
Use as the perfect base or on its own for a soft, natural glow
A primer that doubles as skincare
Infused with nurturing organic extracts to help protect and soften the skin.
Antioxidants to help guard against environmental stressors
Infused with antioxidants | helps guard the skin against external elements | amla berry CO2, pomegranate CO2, honeysuckle CO2, sweet orange oil.
Hydrates and calms
Possesses soothing and emollient properties to help moisturize the skin and keep it in pH balance | aloe vera, honeysuckle CO2, sunflower seed oil.
Helps minimize fine lines
Formulated to help keep the skin looking replenished, radiant, and youthful | pomegranate CO2, amla berry CO2, rosemary CO2, honeysuckle CO2, sweet orange oil.
Great for the planet as well as your skin
Next gen sustainable packaging | compostable eco-pulp box, 100% recycled and recyclable aluminum tube, biodegradable bamboo lid.
Sustainability:
Compostable, Molded, Eco-Pulp Packaging
Made from wholly natural, easily collected materials | compostable within 90 days.
100% Recycled and Recyclable Aluminum Tube
Made from aluminum diverted from the waste cycle | small carbon footprint | protects and preserves contents from light, air and temperature fluctuations.
Eco-friendly Bamboo Cap and Tube Key
Bamboo is a fast-growing, easily renewable natural resource.
Recyclable PET Plastic Vad Enclosure
Recyclable PET plastic | supports circular sustainability.
Sustainability Tip #14
When it comes to your clothes, adopt a 'repair first' mentality. Is that hole in your jersey or that stain on your t-shirt truly beyond redemption? If not, then help to reduce waste by either getting your clothes repaired or tailored, or – when it's possible – by indulging in some restorative DIY.
Ingredients:
Key Ingredients
Amla CO2: Balances and calms; a premium source of vitamin C.
Pomegranate CO2: Antioxidant; helps promote skin elasticity.
Honeysuckle CO2: Age-managing; rich in vitamins and minerals.
Rosemary CO2: Helps smooth fine lines and slow signs of aging.
Aloe Vera: Possesses soothing, emollient and moisturizing properties.
Full Ingredients List
Aloe barbadensis (aloe vera) leaf juice*, caprylic/capric triglyceride, propanediol, cetearyl alcohol, glycerin (vegetable)*, glyceryl citrate, sorbitan olivate, magnesium stearate, lonicera japonica (honeysuckle) flower extract†, (and) aqua (and) lonicera caprifolium (honeysuckle) flower extract†, xanthan gum, citrus auratium dulsis (sweet orange) oil, helianthus annuus (sunflower) seed oil, rosmarinus officinalis (rosemary) extract†, potassium sorbate, phyllanthus emblica (amla) berry extract*†, punica granatum (pomegranate) seed extract*†, citral, limonene.
May contain colours: iron oxides (CI 77491, CI 77492, CI 77499).
* Organic Ingredient
† CO2 Supercritical Extract
73.73% Organic Ingredients