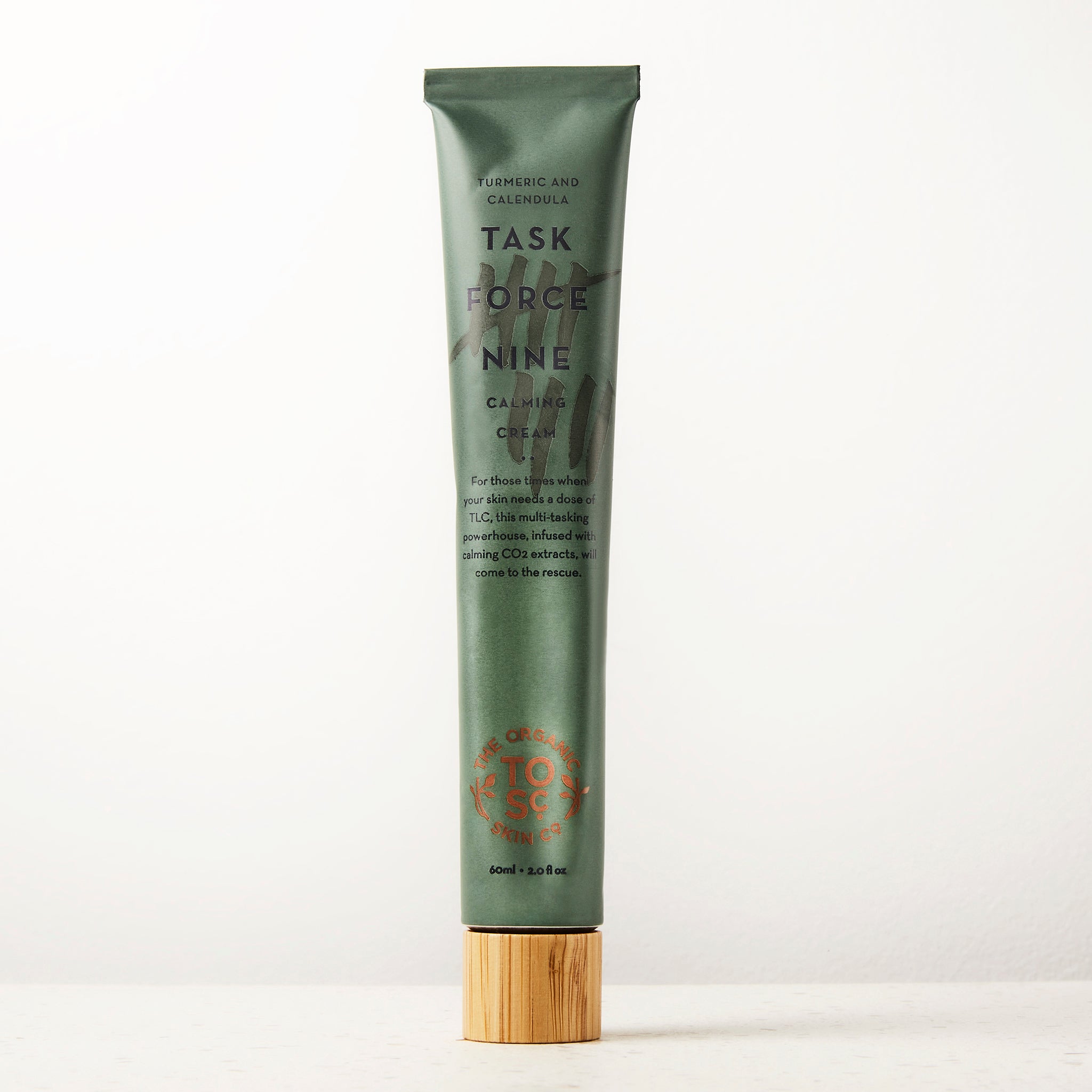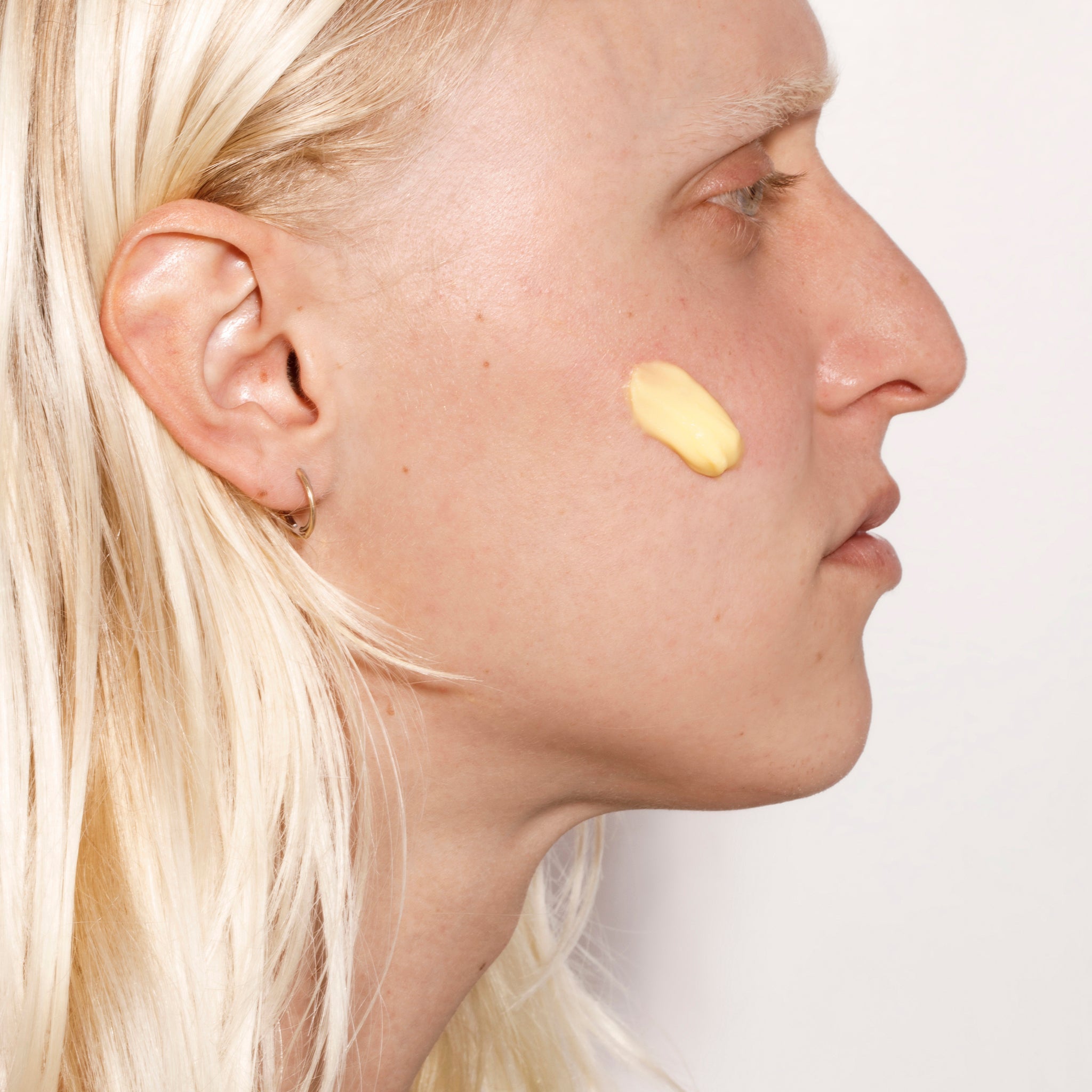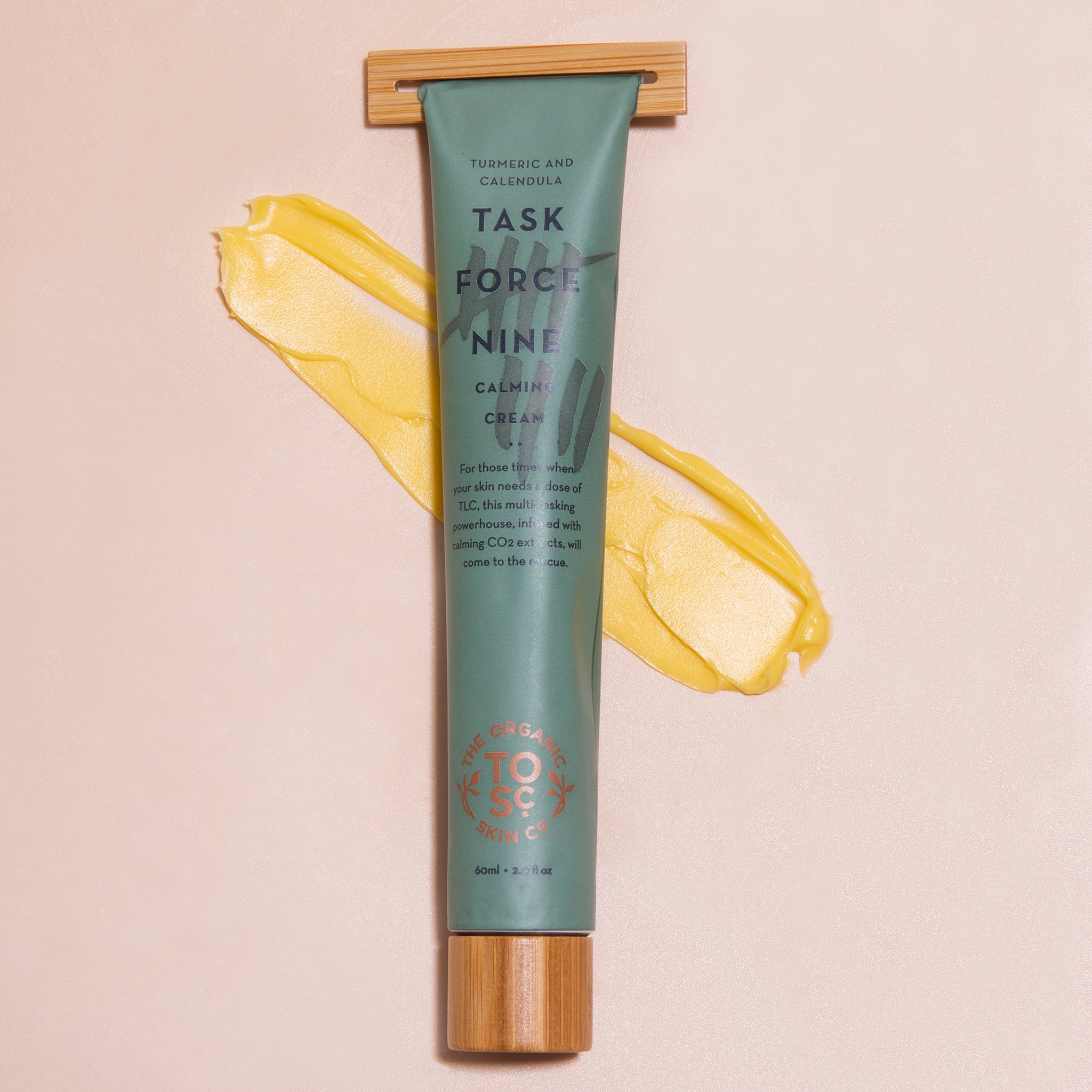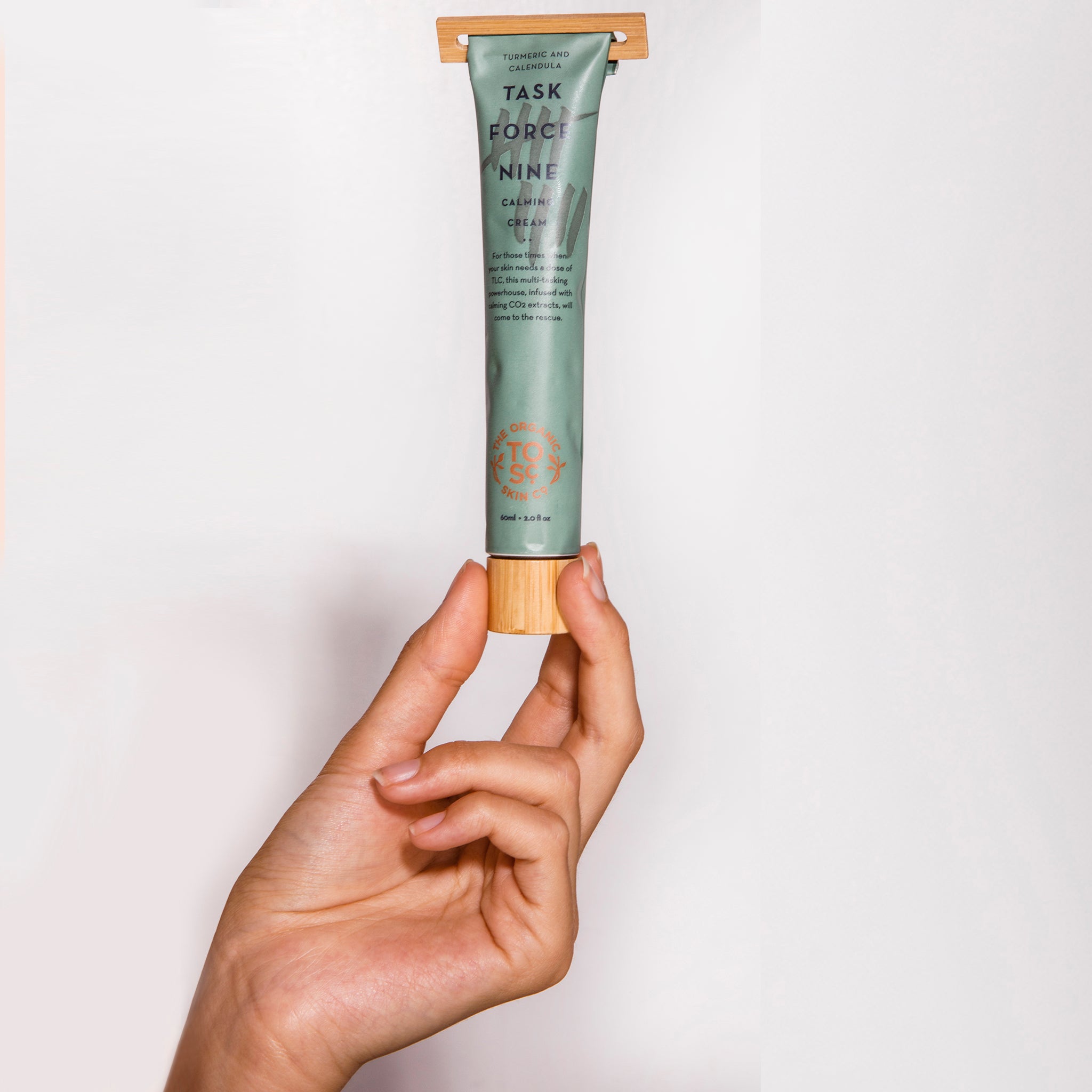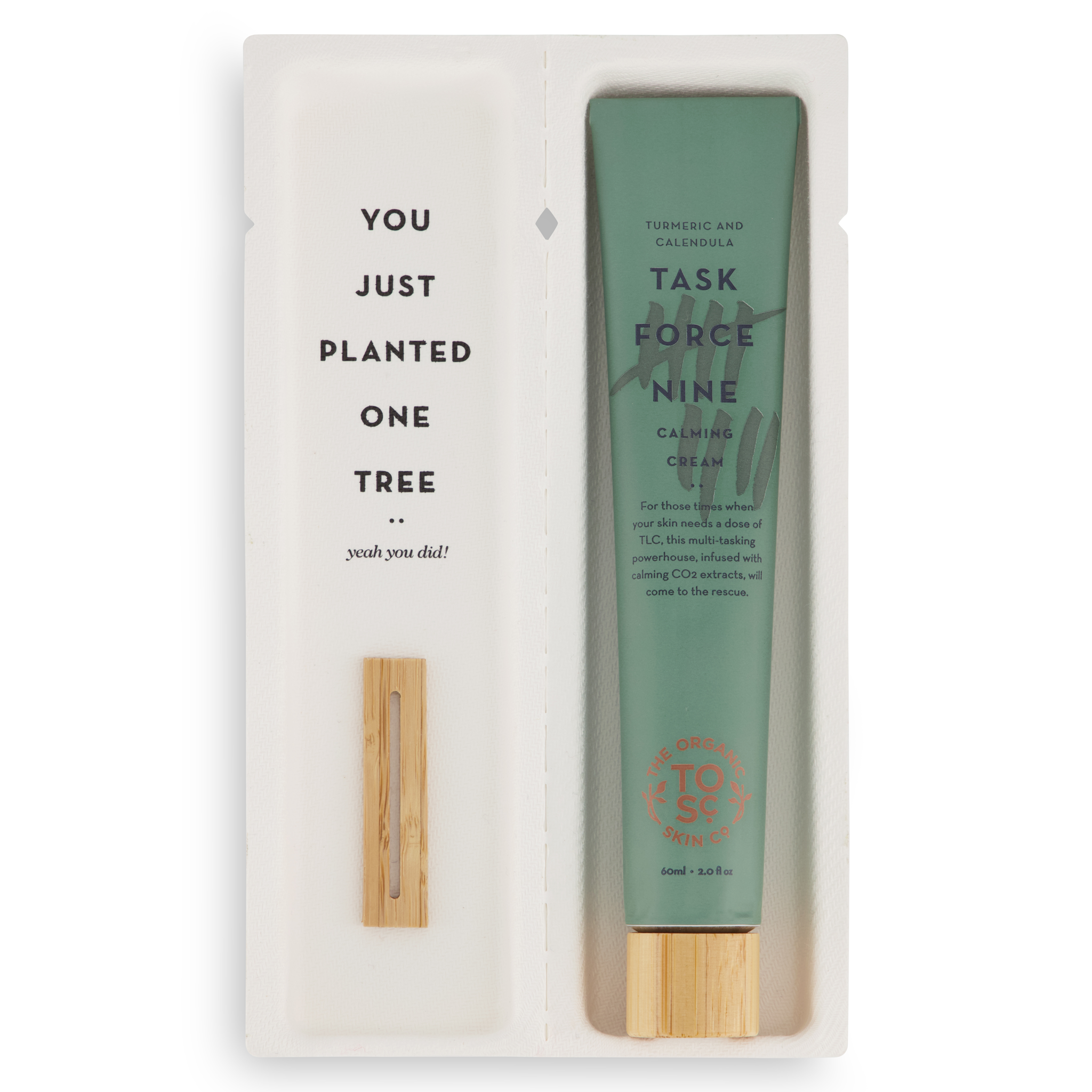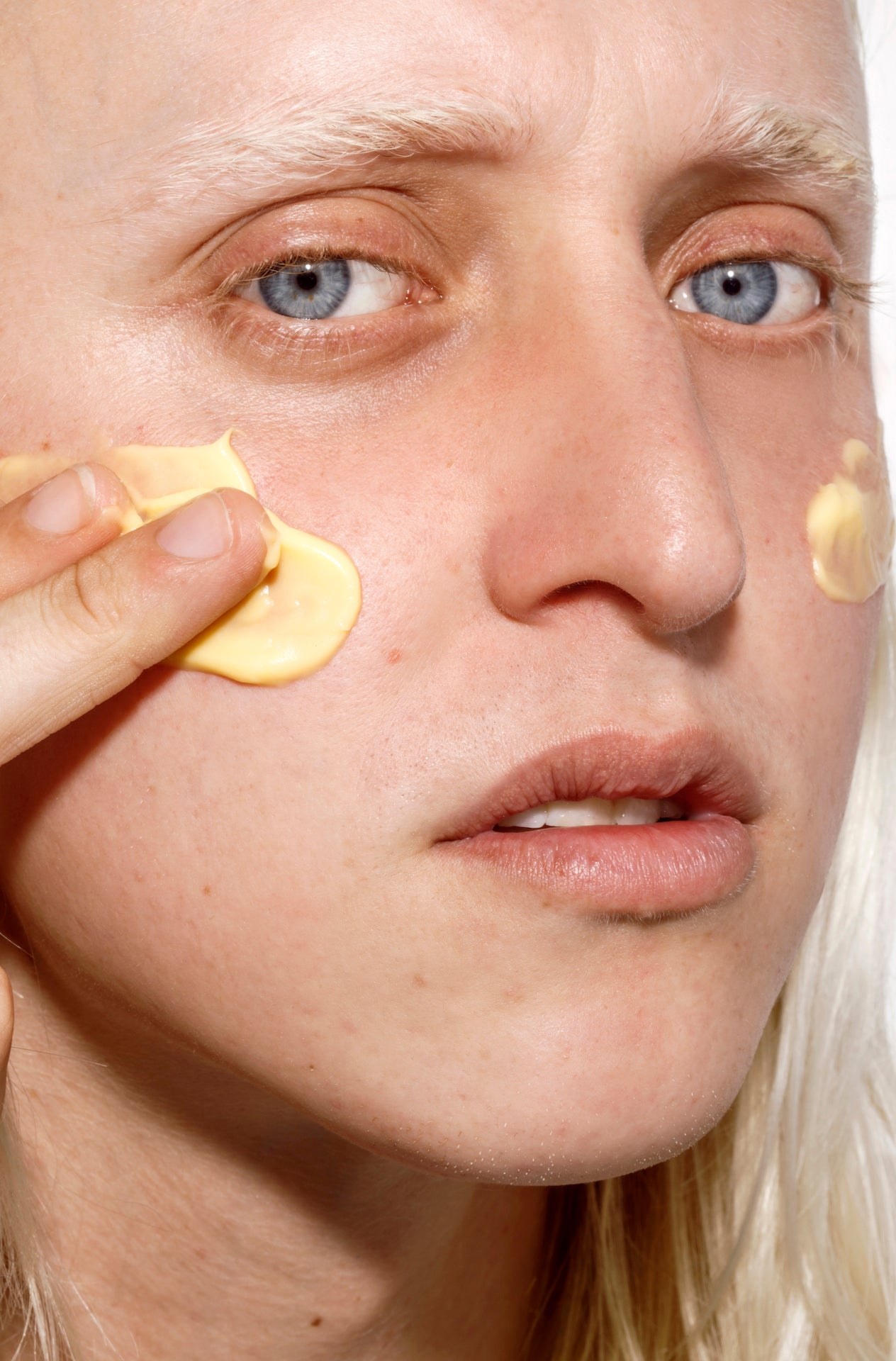 Turmeric And Calendula Cream
Description
Infused with 9 hydrating and calming natural ingredients, this multitasking treatment cream is the perfect addition to your bathroom cupboard or travel bag. Formulated to help care for a variety of skin conditions - from dry, tired skin to minor breakouts - it contains moisturizing and antioxidant properties that your skin will love, especially when it needs a little TLC.
Product Details
Skin Type: For all skin types, including sensitive skin.
Look and Feel: Butter-yellow, whipped cream.
Scent: Fresh honeysuckle, with a hint of rosemary and citrus.
Character: Guardian angel.
Inspiration: "When you focus on the journey, you will be blessed with guardian angels to direct your path." ― Lailah Gifty Akita
How to Use
For best results, begin by cleaning the affected area and then apply a small amount of the treatment cream. Reapply as and when necessary.
Multi-Benefits:
Revolutionary science
Made with supercritical CO2 extraction technology | Purer, more whole, and more concentrated than conventional extracts, CO2 extracts are straight out wonderful for your skin!
An amazing multitasking treatment cream
Can assist with a wide variety of skin issues, from acting as a daily moisturizer through to managing bumps, bites, and other irritations | can help soothe eczema.
Super-calming and soothing cream
Helps manage breakouts | smooths and replenishes | turmeric CO2, calendula CO2, sea buckthorn CO2, aloe vera, jojoba seed oil, lemon peel oil.
Anti Aging Cream, Helps minimize fine lines
Formulated with organic extracts to help promote a healthy, more youthful appearance | rosemary CO2, sea buckthorn CO2, turmeric CO2, honeysuckle CO2, jojoba seed oil, sweet orange oil.
Infused with antioxidants to help guard against environmental stressors
Infused with natural antioxidants | helps guard the skin against external elements | turmeric CO2, calendula CO2, sea buckthorn CO2, honeysuckle CO2, sweet orange oil, jojoba seed oil, lemon peel oil.
Helps Maintain pH Balance
Helps keep the skin in pH balance, thanks to its calming acid-mantle properties | calendula CO2, turmeric CO2, sea buckthorn CO2, honeysuckle CO2.
Hydrating and softening
Moisturizing and emollient extracts help hydrate the skin | aloe vera, jojoba seed oil, sea buckthorn CO2, honeysuckle CO2.
Great for the planet as well as your skin
Next gen sustainable packaging | compostable eco-pulp box, 100% recycled and recyclable aluminum tube, biodegradable bamboo lid.
Sustainable Packaging:
Compostable, Molded, Eco-Pulp Packaging
Made from wholly natural, easily collected materials | compostable within 90 days.
100% Recycled and Recyclable Aluminum Tube
Made from aluminum diverted from the waste cycle | small carbon footprint | protects and preserves contents from light, air and temperature fluctuations.
Eco-friendly Bamboo Cap and Tube Key
Bamboo is a fast-growing, easily renewable natural resource.
Recyclable PET Plastic Vad Enclosure
Recyclable PET plastic | supports circular sustainability.
Sustainability Tip #8
If you've got a choice between artificial lighting and opening up the blinds or curtains to let in natural light, then natural light should win out every time. It's better for the environment, better for your eyes, and better for your soul.
Ingredients:
Key Ingredients
Turmeric CO2: Softens, soothes, and helps calm breakouts.
Calendula CO2: Helps calm sensitive or stressed skin.
Honeysuckle CO2: Age-managing; rich in vitamins and minerals.
Sea Buckthorn CO2: Hydrating and calming; rich in vitamin E.
Rosemary CO2: Helps smooth fine lines and slow signs of aging.
Sweet Orange Oil: Rich in vitamin C and antioxidants.
Lemon Peel Oil: Helps prevent clogging of pores.
Jojoba Seed Oil: Revitalizing; helps promote soft, supple skin.
Aloe Vera: Possesses soothing, emollient, and moisturizing properties.
Full Ingredients List
Aloe barbadensis (aloe vera) leaf juice*, caprylic/capric triglyceride, glycerin (vegetable)*, glyceryl stearate citrate, glyceryl monostearate, cetearyl alcohol, butyrospermum parkii (shea) butter*, simmondsia chinensis (jojoba) seed oil*, calendula officinalis (calendula) flower extract*†, helianthus annuus (sunflower) seed oil, rosmarinus officinalis (rosemary) extract†, lonicera japonica (honeysuckle) flower extract†, (and) aqua (and) lonicera caprifolium (honeysuckle) flower extract†, xanthan gum, citrus limonum (lemon) peel oil, citrus sinensis (sweet orange) oil, potassium sorbate, curcuma longa (turmeric) root extract*†, hippophae rhamnoides(sea buckthorn) pulp extract*†, citral, limonene, linalool.
* Organic Ingredient
† CO2 Supercritical Extract
78.40% Organic Ingredients