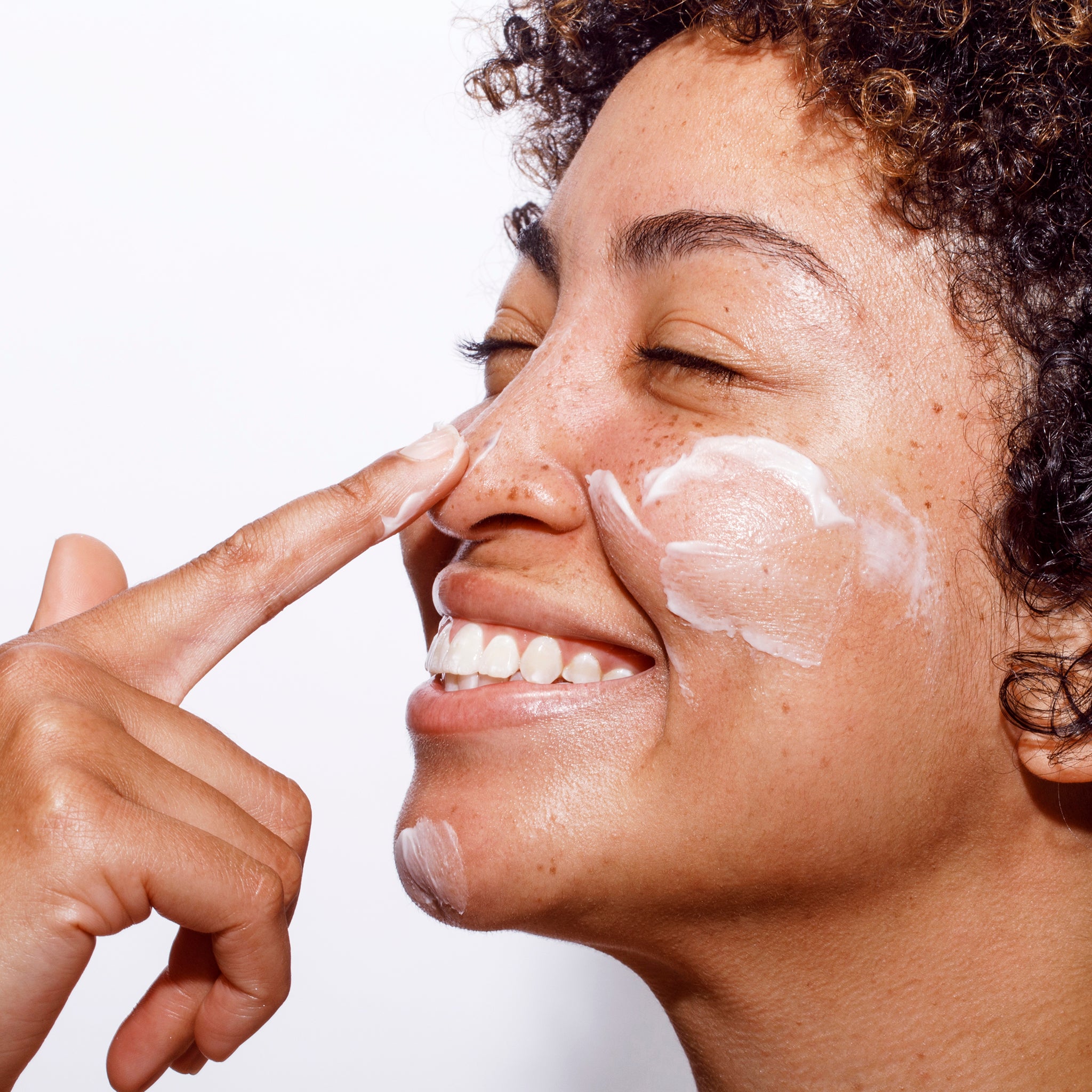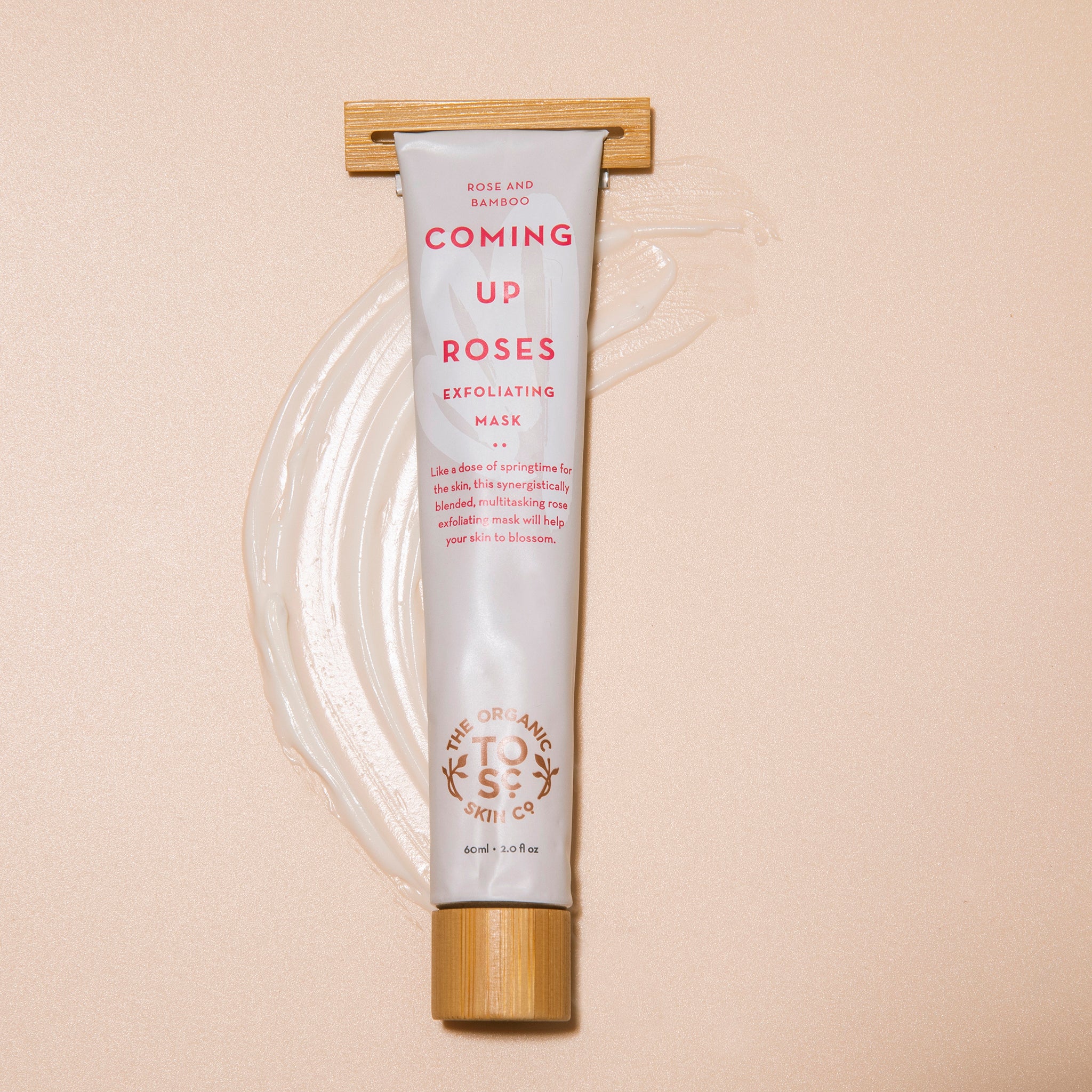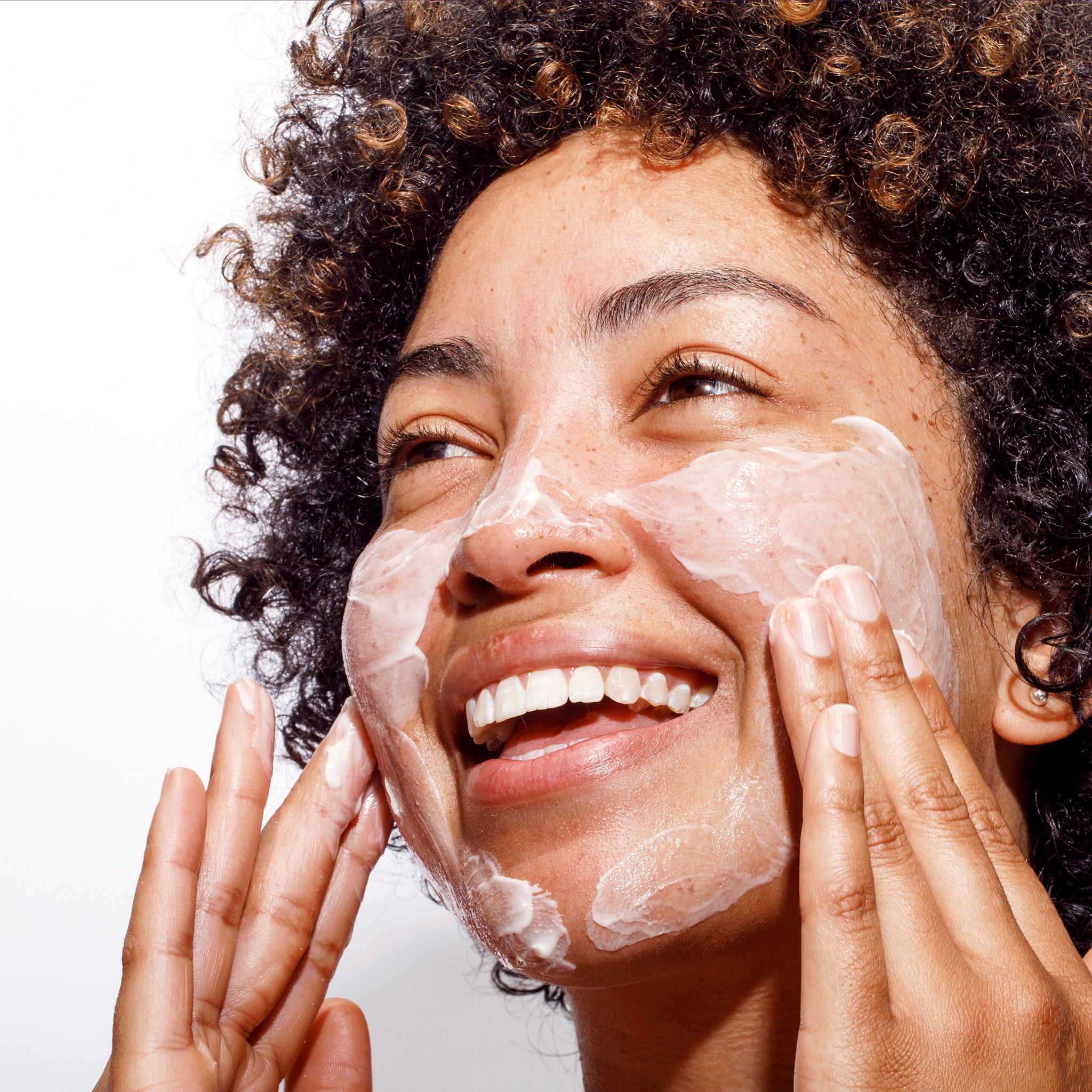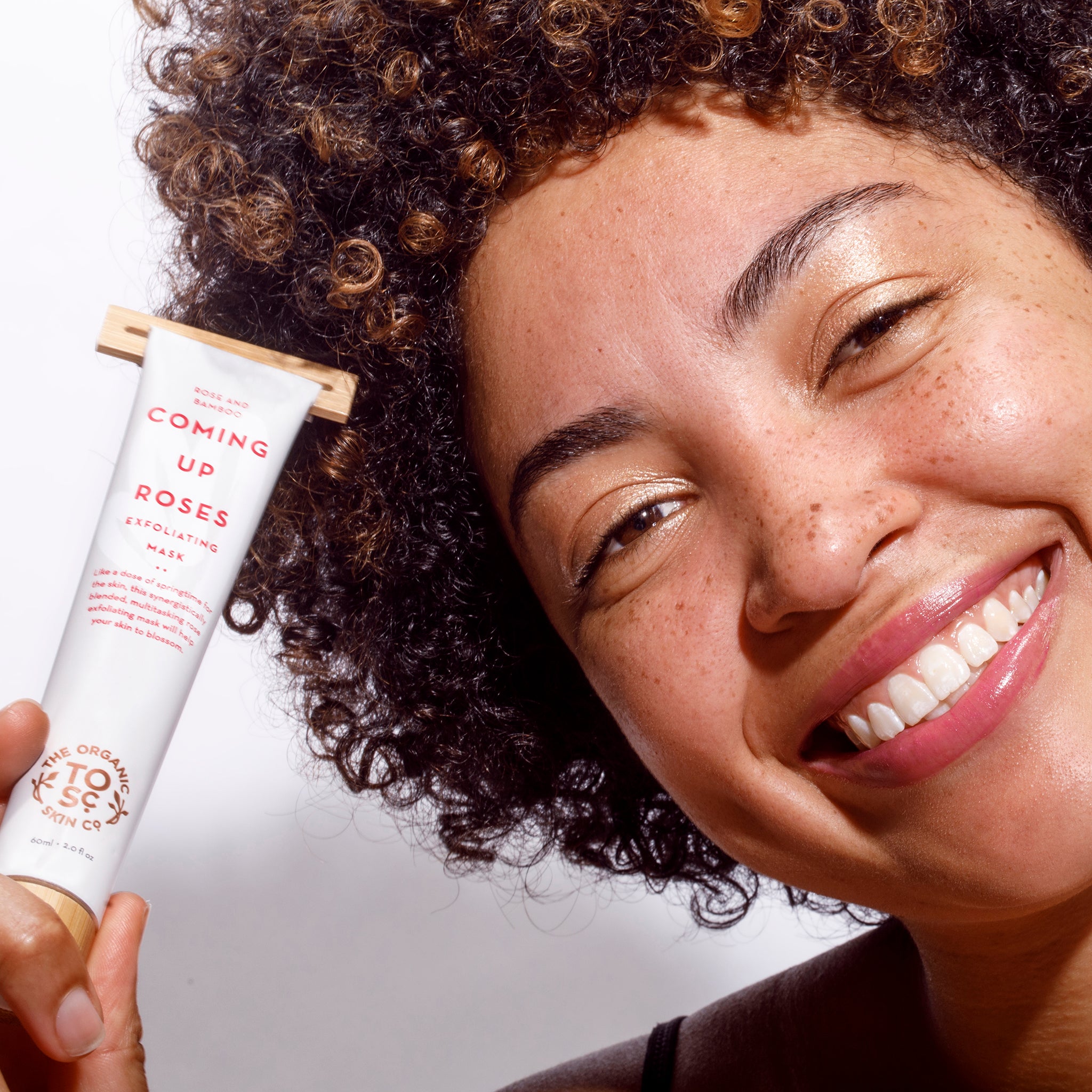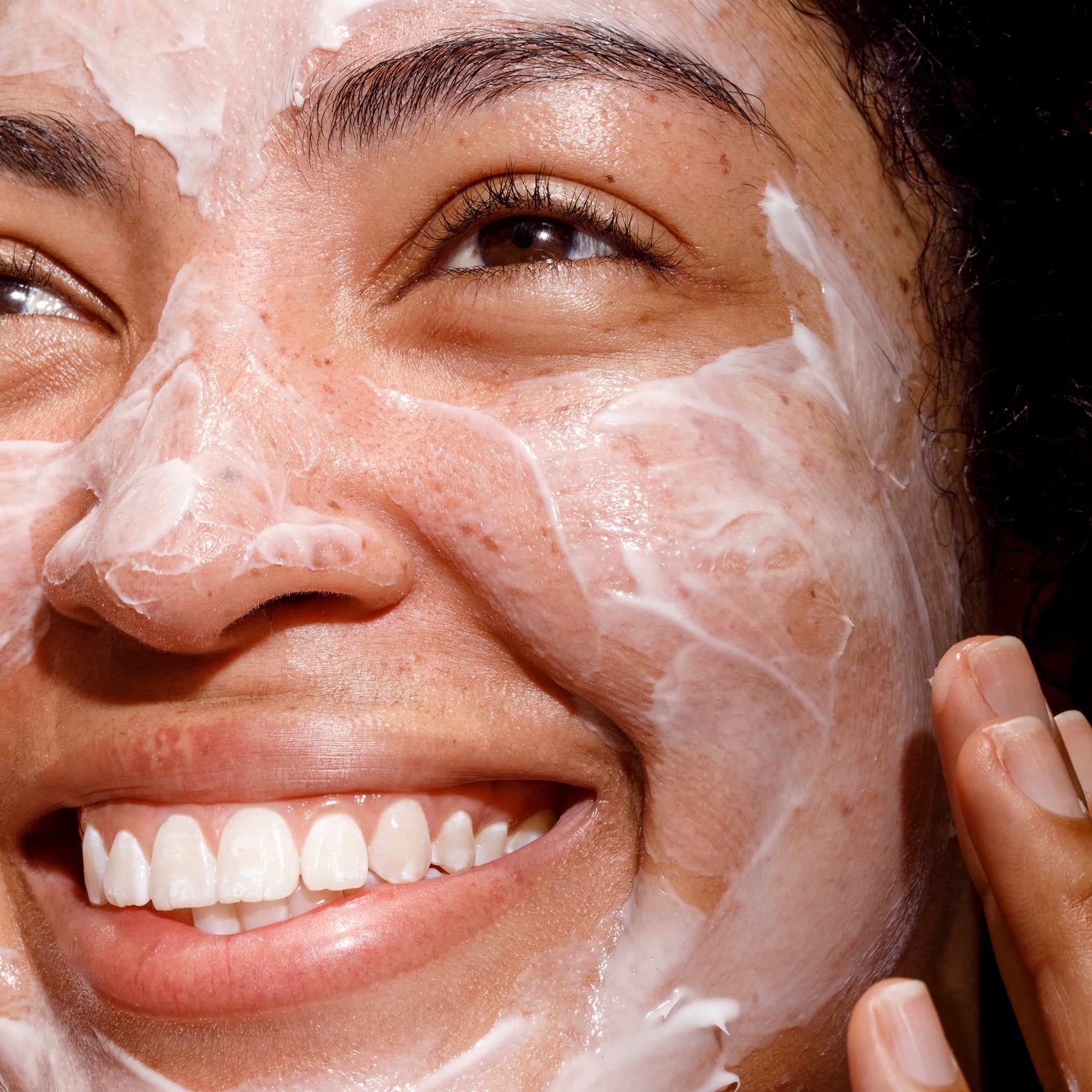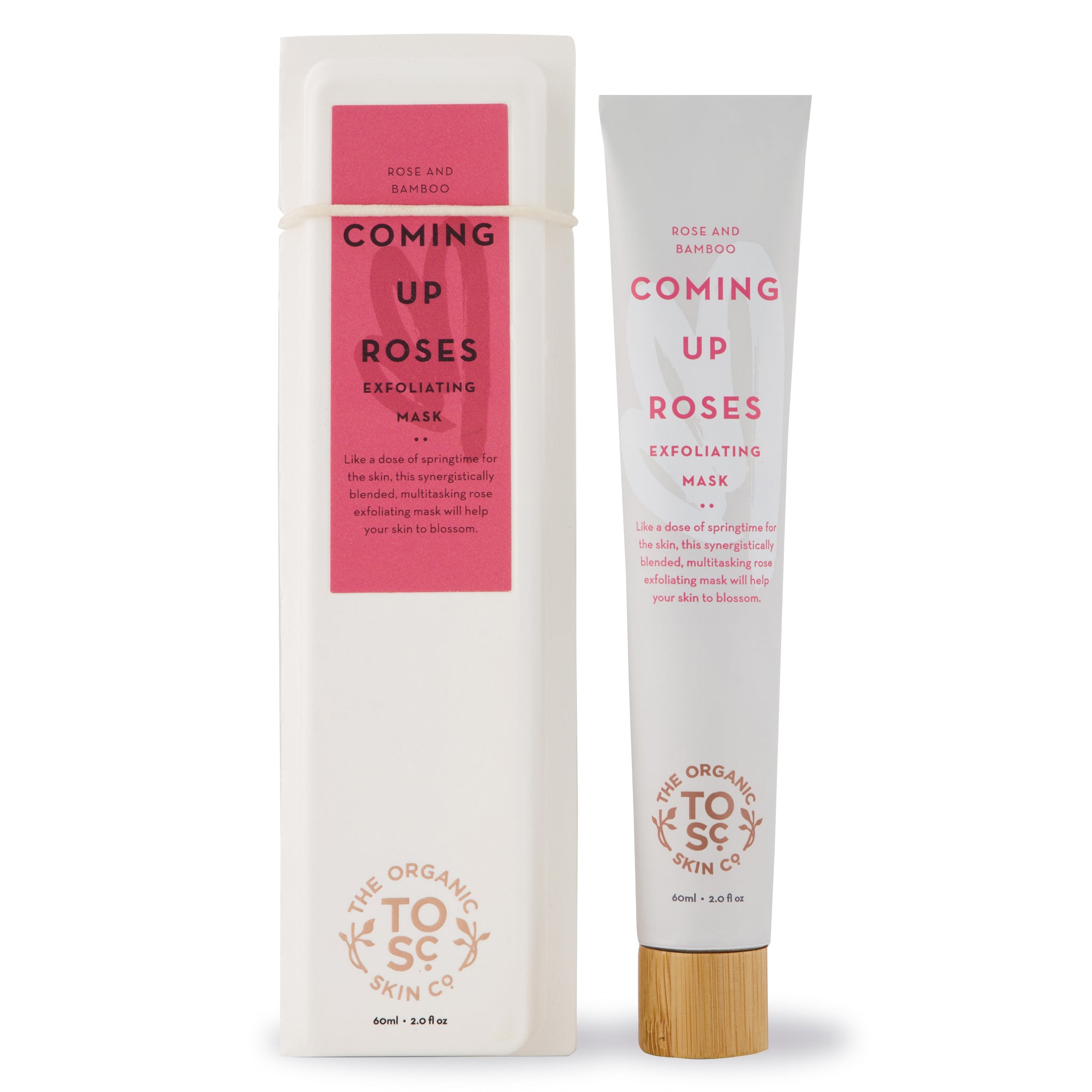 Rose and Bamboo Exfoliating Mask
Description
Like a dose of springtime for the skin, 'Coming Up Roses' is a synergistically blended, multitasking, fresh rose mask that doubles as an exfoliator! Formulated to remove dead skin cells, hydrate and reinvigorate your skin, and manage aging, it's the perfect addition to your skincare routine. Blessed with a heavenly aroma, simply apply it and relax, enjoying a sensory experience and celebrating when your skin comes up roses!
Product Details
Skin Type: For all skin types, but especially anyone with dry, dehydrated, or mature skin.
Look and Feel: Whipped cream, plush rose carpet.
Scent: Spring rose.
Character: Restorer.
Inspiration: "Forget not that the earth delights to feel your bare feet and the winds long to play with your hair." ― Khalil Gibran
How to Use
Massage the rose mask gently onto the skin and leave a thick layer to sit for 10 minutes before buffing the bamboo particles in circles. Rinse off, pat dry, and – if the moment takes you – do a little happy dance, because your skin has come up roses!
Multi-Benefits:
Revolutionary science
Made with supercritical CO2 extraction technology | Purer, more whole, and more concentrated than conventional extracts, CO2 extracts are straight out wonderful for your skin!
An amazing multitasker
Helps to cleanse, exfoliate, hydrate, calm, and replenish the skin.
Anti aging Face Mask to help fight the formation of fine lines, loose skin, and wrinkles
Firming and toning | formulated for well-aging | bamboo stem extract, honeysuckle CO2, rosemary CO2, rose oil, evening primrose oil, aloe vera, sunflower oil, shea nut butter.
Contains antioxidants to help guard against environmental stressors
Infused with natural antioxidants | helps guard the skin against external elements | rose oil, bamboo stem extract, honeysuckle CO2.
Rich in vitamins A, C, and E to help calm, hydrate, and soften the skin
Evening primrose oil, rose oil, rose flower water, honeysuckle CO2, sunflower seed oil.
Formulated for pH Balance
Helps nurture the skin and keep it on an even keel | rose flower water, shea nut butter, aloe vera, honeysuckle CO2, rose oil, evening primrose oil.
A true sensory experience
Blessed with a heavenly natural aroma | relaxing and soothing | rose oil, rose flower water, honeysuckle CO2.
Great for the planet as well as your skin
Next gen sustainable packaging | compostable eco-pulp box, 100% recycled and recyclable aluminum tube, biodegradable bamboo lid.
Sustainable Packaging:
Compostable, Molded, Eco-Pulp Packaging
Made from wholly natural, easily collected materials | compostable within 90 days.
100% Recycled and Recyclable Aluminum Tube
Made from aluminum diverted from the waste cycle | small carbon footprint | protects and preserves contents from light, air and temperature fluctuations.
Eco-friendly. Bamboo Cap and Tube Key
Bamboo is a fast-growing, easily renewable natural resource.
Recyclable PET Plastic Vad Enclosure
Recyclable PET plastic | supports circular sustainability.
Sustainability Tip #10
Consume sustainably! We all love to shop, but why not do yourself and our planet a favor by purchasing only from ethical sustainable brands?
Ingredients:
Key Ingredients
Honeysuckle CO2: Age-managing; rich in vitamins and minerals.
Rosemary CO2: Helps smooth fine lines and slow signs of aging.
Bamboo Stem Extract: Calming, cleansing antioxidant; full of silica to help prevent the formation of fine lines, loose skin, and wrinkles.
Rose Oil: Smoothing antioxidant; rich in vitamins A and C.
Evening Primrose Oil: Hydrating and rejuvenating; rich in vitamin E and essential fatty acids.
Full Ingredients List
Aloe barbadensis (aloe vera) leaf juice*, rosa damascena (rose) flower water*, glycerine (vegetable)*, aqua (water), glyceryl stearate citrate, glyceryl monostearate, caprylic/capric triglyceride, cetearyl alcohol, glyceryl stearate, butyrospermum parkii (shea) butter*, oenothera biennis (evening primrose) seed oil*, bambusa aruninacea (bamboo) stem extract, helianthus annuus (sunflower) seed oil (and) rosmarinus officinalis (rosemary) extract†, lonicera japonica (honeysuckle) flower extract†, (and) aqua (and) lonicera caprifolium (honeysuckle) flower extract†, xanthan gum, potassium sorbate, rosa damascena (rose) oil, citral, geraniol, linalool, citronellol.
* Organic Ingredient
† CO2 Supercritical Extract
85.43% Organic Ingredients