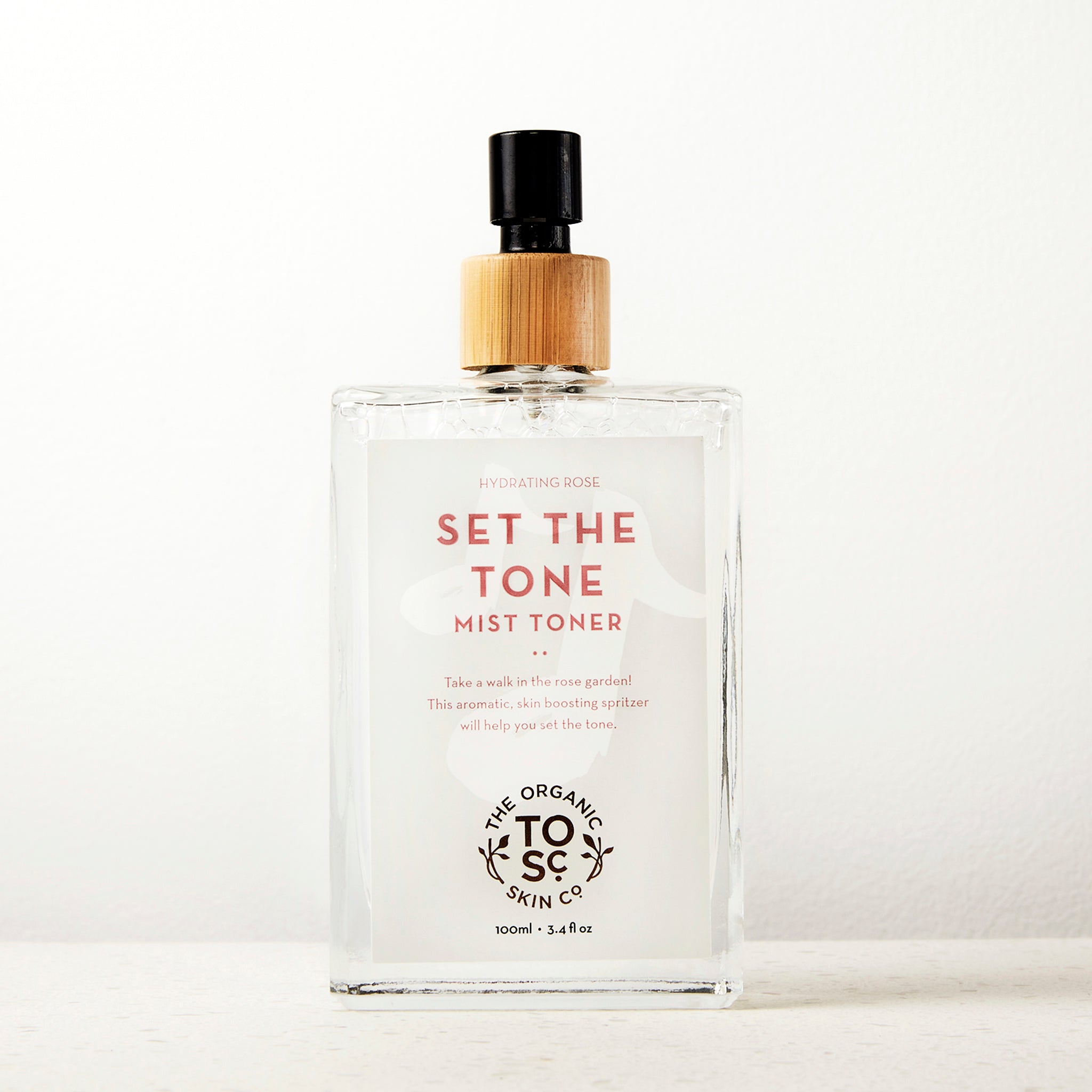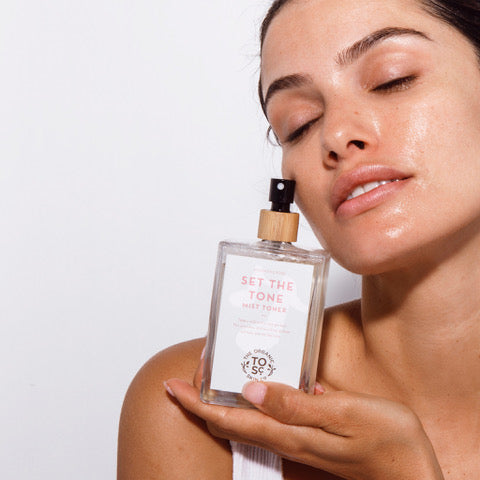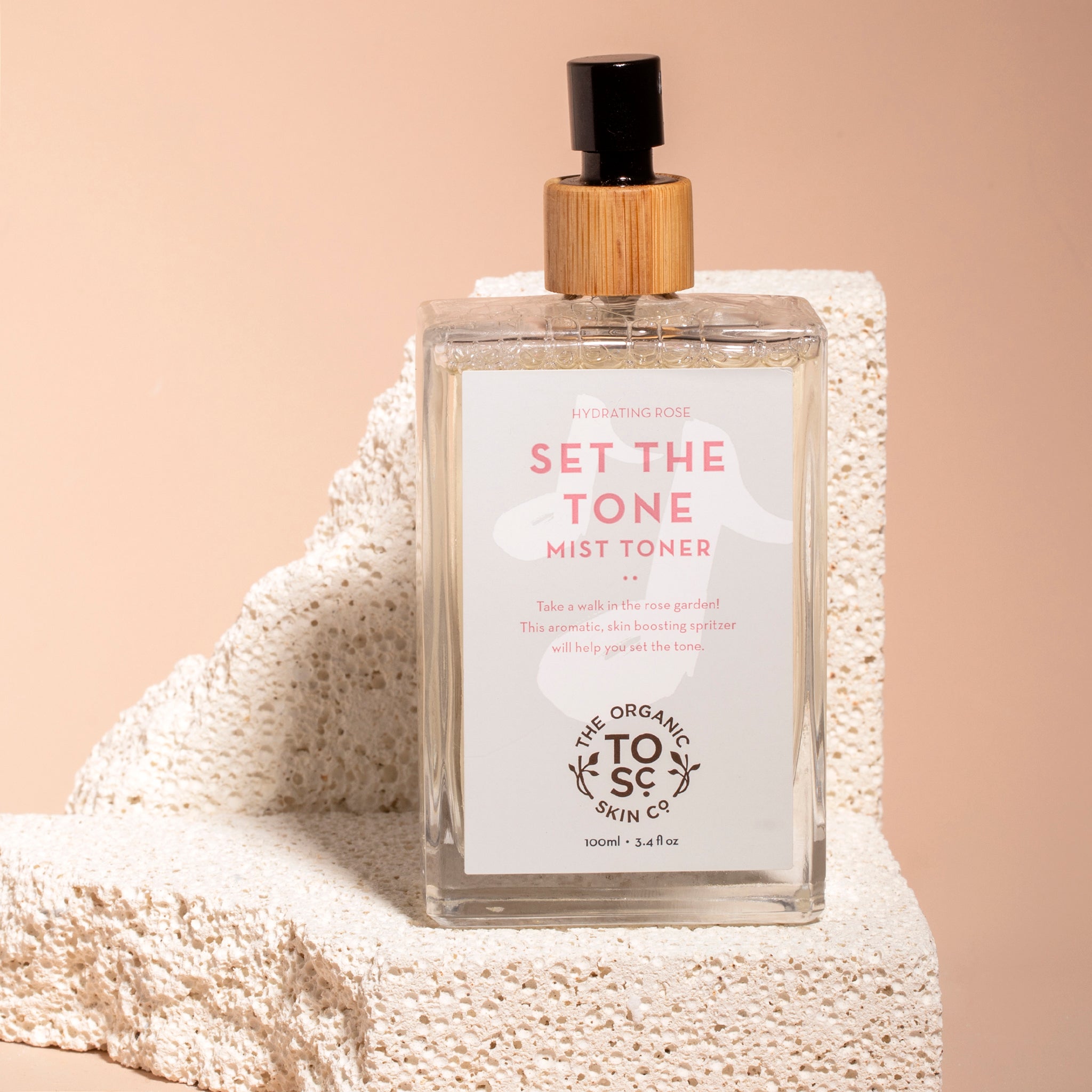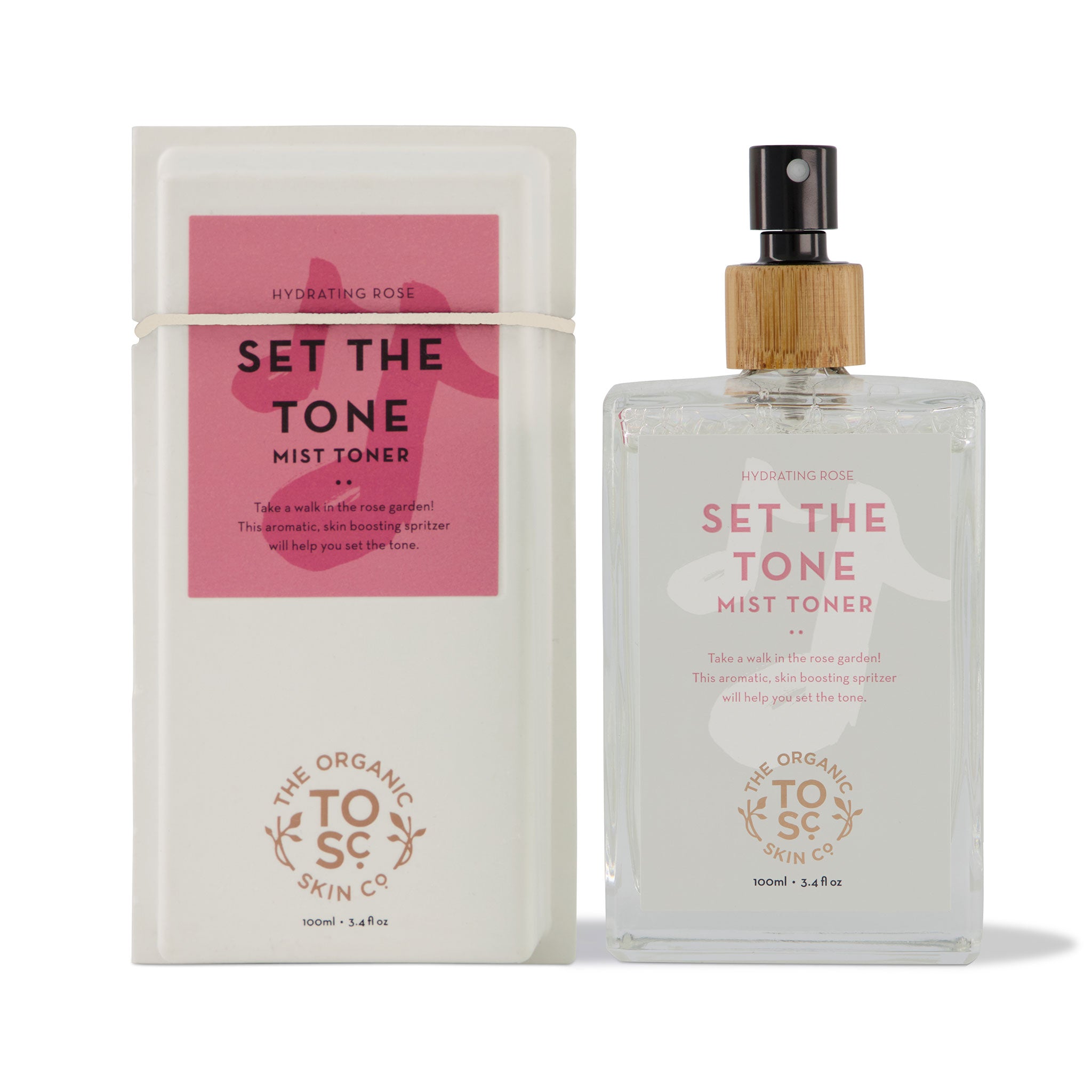 Hydrating Rose Mist Toner
Description
Take a walk in the rose garden!  Our rose spritzer not only smells heavenly, it will give your skin a boost as well, thanks to the hydrating qualities of organic Aloe Vera and Rose Flower Water, combined with soothing shots of Honeysuckle supercritical CO2 extract and brightening Rose Oil. Presented in a gorgeous 100ml glass bottle, this is the perfect face toner for anyone on the lookout for great skin and a divine natural perfume.
Product Details
Skin Type: For all skin types, especially tired, dehydrated, or stressed skin.
Look and Feel: Mountain mist, spring dew.
Scent: Heavenly rose.
Character: Aromatherapist.
Inspiration: "When the whole world is silent, even one voice becomes powerful." ― Malala Yousafzai
How to Use
Close your eyes, hold the rose spritzer 10-12 inches from your face, and mist gently for an aromatic boost and the perfect glow. On hot days, keep in the fridge for an extra-cooling, energizing spritz.
Multi-Benefits:
Revolutionary science
Made with supercritical CO2 extraction technology | Purer, more whole, and more concentrated than conventional extracts, CO2 extracts are straight out wonderful for your skin!
Helps tone and calm the skin
A hydrating and soothing rose spritzer | rose oil, rose flower water, aloe vera.
A Toner to help brighten the skin
Infused with natural antioxidants to help protect the skin, keeping it healthy and radiant | honeysuckle CO2, rose oil.
A true sensory experience
Can be used as a natural alternative to perfume | uplifting, invigorating rose scent | rose oil, rose flower oil.
Great for the planet as well as your skin
Next gen sustainable packaging | compostable eco-pulp box, 100% recyclable and upcyclable glass container, biodegradable bamboo lid.
Sustainable Packaging:
Compostable, Molded, Eco-Pulp Packaging
Made from wholly natural, easily collected materials | compostable within 90 days.
Recyclable Glass Container
100% recyclable and upcyclable.
Eco-friendly Bamboo Cap
Bamboo is a fast-growing, easily renewable natural resource.
Recyclable PET Plastic Vad Enclosure
Recyclable PET plastic | supports circular sustainability.
Sustainability Tip #2
Three words – 'Local Farmers' Markets'. Organic goods, locally sourced, buyable in bulk, good for you, and almost certainly plastic-free. What could be better?
Ingredients:
Key Ingredients
Honeysuckle CO2: Age-managing; rich in vitamins and minerals.
Rose Oil: Smoothing antioxidant; rich in vitamins A and C.
Rose Flower Water: Hydrating; help balance natural oils and minimize pores.
Aloe Vera: Possesses soothing, emollient, and moisturizing properties.
Full Ingredients List
Aloe barbadensis (aloe vera) leaf juice*, rosa damascena (rose) flower water*, betain, caprylyl/capryl glucoside (and) aqua (and) sodium cocoyl glutamate (and) glyceryl caprylate (and) citric acid (and) polyglyceryl-6 oleate (and) sodium surfactin, potassium sorbate, lonicera japonica (honeysuckle) flower extract †, (and) aqua (and) lonicera caprifolium (honeysuckle) flower extract†, rosa damascena (rose) oil, citral, geraniol, linalool, citronellol.
* Organic Ingredient
† CO2 Supercritical Extract
96.14% Organic Ingredients